You've probably explored the internet for legitimate ways to earn extra cash.
And guess what?
Taking online surveys is one of the easiest methods.
But with so many platforms, which are truly worth your time?
After extensive research and personal testing, I've compiled a list of the top 16 highest-paid survey sites for 2023.
Let's dive begin!
A Word of Caution: Navigating the Survey Landscape Safely
Before diving headfirst into the enticing world of online surveys, you must arm yourself with knowledge and a touch of skepticism.
While numerous legitimate survey platforms exist, the digital realm has many pitfalls and scams.
Here are some essential tips to keep in mind:
Set Clear Expectations: While online survey sites offer a way to earn some extra money, they're not a ticket to riches. The earning potential is minimal.
Dedicate an Email for Surveys: To safeguard your primary email from potential spam and to keep your survey-related communications organized, consider setting up a separate email account exclusively for survey sites.
Beware of Red Flags: Stay vigilant and look for signs of dubious platforms. Avoid sites that promise overnight wealth, charge subscription fees, have unusually high cashout thresholds, or provide fake contact details. If it sounds too good to be true, it probably is.
Guard Your Personal Information: While most legitimate survey sites will ask for basic demographic information, be wary of platforms requesting overly sensitive details. Never share your social security number, bank account details, or confidential information.
By keeping these guidelines in mind, you can navigate the survey landscape more safely, ensuring your online earning experience is enjoyable and secure.
16 Best Paying Survey Sites
1. Swagbucks: The All-Rounder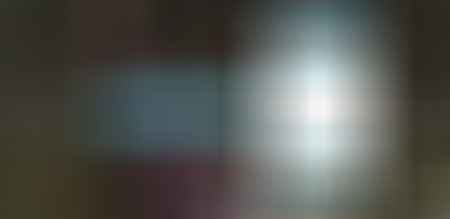 Swagbucks is more than just a survey site. While it offers a plethora of surveys, you can earn by watching videos, shopping online, and even surfing the web. It's a favorite among many, with a generous sign-up bonus and various redemption options.
Key Features:

Multiple earning opportunities
Low payout threshold
Available in numerous countries
2. Survey Junkie: The Specialist
Dedicated purely to surveys, Survey Junkie offers a streamlined experience. Their interface is user-friendly, and they consistently provide many surveys tailored to your profile.
Key Features:

User-friendly interface
High-paying surveys
Quick payouts
3. InboxDollars: The Rewarding Mailbox
InboxDollars, a long-standing player in the online rewards space, offers users a unique way to earn. Instead of just surveys, you can get paid for reading emails, watching videos, playing games, and even shopping online. With over $60 million paid out since its inception in 2000, it's a platform that has proven its legitimacy and reliability.
Key Features:

Multiple earning methods beyond just surveys
Consistent payout history since 2000
User-friendly interface with daily opportunities
Special cashback offers for online shopping
4. OneOpinion: The Reliable Surveyor
OneOpinion is a well-established survey platform that has been operating since 2011. Known for its reliability and straightforward surveys, OneOpinion has garnered a reputation for being user-friendly. While the pay range for surveys varies, most users find the compensation fair for the time invested.
Key Features:

Operating since 2011 with a strong reputation
User-friendly interface with clear survey opportunities
Reliable payouts with various redemption options
5. Quick Rewards: The No-Minimum Payout
Quick Rewards stands out for its no-minimum payout policy. You can request a payout regardless of your balance. With various tasks available, from surveys to games, it's a versatile platform for earning without waiting.
Key Features:

No minimum payout
Diverse earning opportunities
Regular promo codes and bonuses
6. Mobrog: The Global Surveyor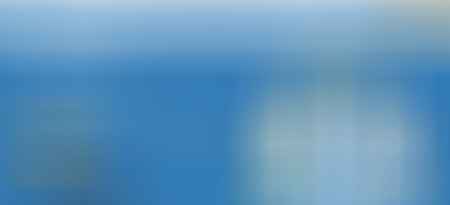 Mobrog offers surveys tailored to your profile and is available in multiple countries. It's a favorite among international users with a user-friendly interface and surveys on various topics.
Key Features:

Available in numerous countries
User-friendly interface
Competitive pay for surveys
7. Toluna Influencers: The Trendsetter
Toluna is not just about answering questions; it's about sharing your opinions on trending topics and products. They often collaborate with big brands, allowing you to influence future products.
Key Features:

Collaborations with big brands
Engaging community polls
Regular contests and giveaways
8. Branded Surveys: The Loyalty King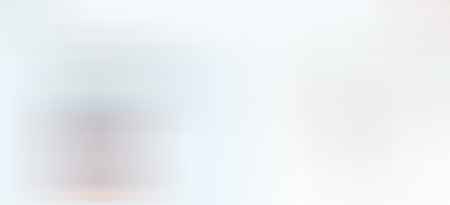 The more active you are on Branded Surveys, the more you earn. Their unique membership levels reward consistent users with bonus points, ensuring your time is always valued.
Key Features:

Membership level bonuses
Variety of redemption options
Active community
9. Pinecone Research: The Exclusive Club
Pinecone Research is an exclusive survey site that often requires an invitation to join. However, their surveys are high-paying, and they usually send out product testing opportunities.
Key Features:

Exclusive membership
High-paying surveys
Product testing opportunities
10. PrizeRebel: The Daily Earner
PrizeRebel offers daily opportunities, from surveys to promo codes. Their diverse range of tasks ensures there's always something to do, making it a daily favorite for many.
Key Features:

Daily tasks and surveys
Low payout threshold
Active on social media with regular contests
11. ySense: The Versatile Platform
From surveys to playing games, ySense offers many ways to earn. Their daily activity bonuses reward consistent users, ensuring you get the most out of your efforts.
Key Features:

Multiple earning methods
Daily bonuses
Reliable payment methods
12. Opinion Outpost: The Quick Payout Expert
Opinion Outpost stands out for its swift payout process. With a low threshold and quick processing times, it's perfect for those who want to cash out frequently.
Key Features:

Quick payouts
Tailored survey opportunities
User-friendly interface
13. YouGov: The Opinion Leader
YouGov surveys often revolve around current events and societal issues. Seeing their survey results frequently quoted in the media is exciting, making you feel part of larger conversations.
Key Features:

Surveys on current events
Generous referral program
Mobile app for on-the-go surveys
14. Freecash: The Newcomer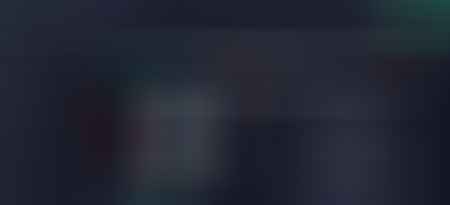 Though relatively new, Freecash has quickly made a name for itself. With high-paying surveys and a low payout threshold, it's a promising platform for newbies and veterans.
Key Features:

High paying surveys
Low payout threshold
Variety of redemption options
15. Inspired Opinion: The Expert Panel
Inspired Opinion, run by Schlesinger Group, is known for its high-paying surveys and focus groups. While opportunities might be less frequent, the pay is often higher than many other platforms.
Key Features:

High-paying surveys and focus groups
Opportunities for product testing
Reputable parent company
16. Unique Rewards: The Diverse Earner
Unique Rewards offers a variety of ways to earn, from taking surveys to cashback shopping and even clicking on ads. While some users have expressed concerns about its usability, the platform does provide real opportunities to earn cash online.
Key Features:

Multiple earning methods
Regular cashback offers
User feedback system
Final Thoughts on Online Surveys
Paid surveys can be an enjoyable way to pocket some extra cash online.
However, it's essential to set realistic expectations. While these platforms offer a fun way to earn, they shouldn't be viewed as a primary income source.
I often find that the time invested in the top survey sites could be better utilized elsewhere.
Imagine channeling that same dedication into building a business that provides a lifelong passive income.
Intrigued?
Check out my top recommendation here.
What Do You Think About Online Surveys?
Have you made money with online surveys before?
Which platform tops your list? And more importantly, did you feel the time spent was justified?
I'm eager to hear your thoughts and experiences.
Please drop your comments or questions below, and let's chat!