Does InboxDollars really send dollars to your inbox?
Is it a legitimate opportunity?
Does it worth your time?
Easy money has always been appealing but finding trustworthy programs that let you earn real money is hard. I investigated InboxDollars and in this review, I will share everything I learned about it.
If you don't like to read the full review, you can read my 30 seconds summary!
What is InboxDollars?
InboxDollars is an online reward club that allows you to earn money for participating in online surveys, watching videos, searching, etc. The website claims it has paid over $59 Million in cash rewards since 2000.
InboxDollars is owned by Prodege, LLC which operates some of the most famous consumer rewards websites like Swagbucks, MyPoints, Upromise, ShopAtHome, and CouponCause ySense, and MyGiftCardsPlus.com.
You can join it via their website or Android/ iPhone application.
Currently, it only accepts new members from the United States.
If you are residing in other countries and you are interested in paid surveys and cashback rewards, you can check out the InboxDollars alternatives section.
How does InboxDollars work?
Businesses pay for customer feedback, and InboxDollars share this money with their members.
Market research companies are willing to spend a ton of money to understand how potential consumers think about a product. They use this data to create products that sell more.
You can watch the official InboxDollars video here:
Is InboxDollars legitimate?
Yes! It is legitimate!
InboxDollars is a well-known program that has been in business for nearly two decades.
The parent company has answered all complaints on the Better Business Bureau(BBB) website, and it has an "A" rated profile. Considering that they operate a handful of high-traffic survey sites, this is a positive sign.
It also has an outstanding profile on TrustPilot with a rating of 4.2 out of 5 from more than 11,500 reviews.
Interested?
While it sounds like a good opportunity, I don't think it is worth your invaluable time.
Why?
Keep reading, or click on the "Does it worth your time?" section.
How to earn money with InboxDollars?
InboxDollars rewards you with a $5 welcome bonus (You cannot cash out until you earn a minimum of $30). Then, you can earn money through a wide range of activities listed below.
But, keep in mind that:
Like most survey sites, your earning opportunity is limited.
Offers
You can earn money by trying new products, services, or other offers from third-party companies.
Surveys
You can share your opinions and give your feedback about new products and earn some extra cash. Surveys usually take 3 to 25 minutes and pay from $0.5 to $5. You will be notified by email when new surveys are available for you.
Videos
You can watch promotional videos and earn $0.01 or $0.02 per video.
Shop
You can earn cash back, discounts, or get free samples when shopping from specified vendors.
Magic Receipts
If you purchase specific items from valid stores, you can upload the receipt of your purchases until the offer is still active and earn small rewards. Offers are updated weekly.
Coupons
You can receive coupons for groceries, beauty, and …, to use them in your everyday purchase while also earning tiny cash backs in your account for redeemed coupons.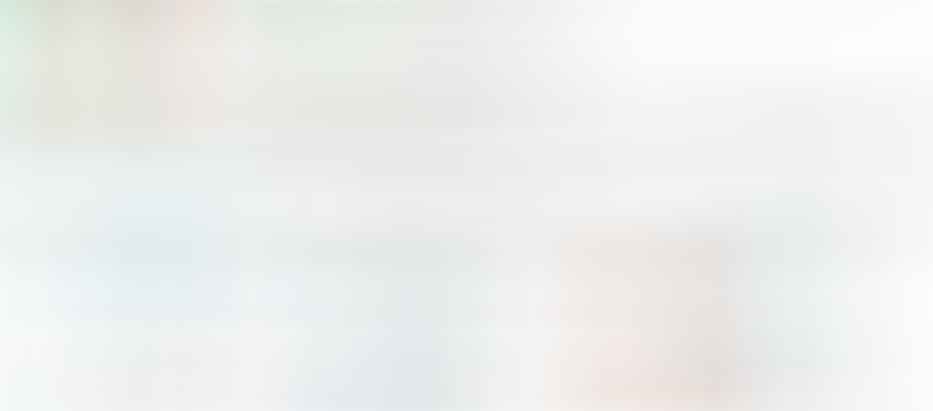 Games
You can earn cashback when you spend money on online games or try out some new games.
Search
You can earn about $0.05 per week if you actively use their search engine.
Paid Emails
You can earn cash rewards by reading paid emails. For some emails, you can earn more rewards by signing up for the advertised offer.
Referring Friends
InboxDollars rewards with 30% of your friend's lifetime qualified earnings. You will also earn an additional 1$ per referral for your first 5 active referrals.
How do you get paid on InboxDollars?
Once your earnings exceed $30, you can get paid by gift card, check, or PayPal.
Payment requests are usually handled within 3 days but it may take a longer time due to holidays or high request volumes.
Does InboxDollars worth your time?
InboxDollars is a decent program that allows you to earn extra cash for easy tasks.
But, in my opinion:
It does not worth your time because the earning opportunity is very limited. Usually, even if you spend hours checking different programs and participating in online surveys, you will earn less than 5 dollars per day on average.
This is true for almost every survey site.
The bad news is that:
Our brain has an addictive nature when it comes to receiving rewards. We easily get addicted to games even when the rewards are virtual scores.
This is why you may end up spending a lot of time earning tiny rewards and enjoying them while you are missing your most valuable asset (time).
I noticed InboxDollars also use other psychological incentives to keep users active. Inside the member area, you can see a flashy banner saying scratch and win!
The first level gives you a chance of winning up to $10.
Interested?
I scratched and I earned 2 fancy cents 🙂
Your chance of winning anything meaningful is very small but if you play this game a few times, you like to play it more and more hoping for higher rewards.
It is easy to guess that they will publish the videos of a few winners to make it look realistic.
This is a proven concept.
As you may know, people spend a huge amount of money on lotteries while the chance of winning is almost 0.
If you play it for fun, it is absolutely fine.
However, if you regularly spend your time on low reward activities, you may win tiny rewards but you will surely lose big on what has the most value (time).
If you spend some time searching, you will find a lot of InboxDollars reviews encouraging you to join the program. Almost all of them are promoting their InboxDollars affiliate link and they will earn some portion of your earnings as commissions if you join using their link.
While nothing is wrong with promoting online services as an affiliate, I believe in promoting stuff that I use and invest my time and/or my money in them.
What I don't like about promoting paid-survey programs is that I think none of the promoters spend their own time doing online surveys.
Mostly, they encourage readers to do that while they invest their own precious time in blogging, SEO, digital marketing, or other passive income opportunities.
Consider spending your time learning new skills and investing in long-term passive income opportunities and you will end up earning enormously higher rewards.
What are InboxDollars alternatives?
Here is a list of some InboxDollars alternatives with a good reputation:
If you like to join any sort of survey site or rewarding program, I strongly suggest you create a new email address specifically for this purpose.
Since these services usually share your information with third parties, you may receive a lot of promotional emails in the future.
Summary of InboxDollars review
InboxDollars is an online reward club owned by Prodege, LLC
It is not a scam and it has been in business since 2010
They only accept new members from the United States and the minimum cash out is $30
You can earn rewards for watching videos, participating in surveys, shopping, etc
I believe it does not worth your time because the earning opportunity is small
I suggest using a new email address in case you want to sign up for survey sites
Name: InboxDollars
Site: InboxDollars.com
Owner: Prodege, LLC
Cost: Free!
Scam or Legit: Legit!
Recommended: No!
Easy cash may sound appealing but it is simply the wrong path to success. Reward clubs like InboxDollars try to sell you tiny rewards as shiny objects.
We live in the internet era and the opportunity is endless. The wiser path is to start investing in yourself, learning new skills, and eventually start your own online business.
Earning passive income is undoubtedly worth your precious time. If you are interested, check out our #1 ranked program. It gives you the tools, education, and support you need to succeed.
Have you ever participated in paid surveys?
Let us know what you think about InboxDollars in the comments.
Cheers,
Ash