Are you curious about InboxDollars and whether it's a legitimate way to earn money online?
You've come to the right place! In this comprehensive review, I'll address questions like:
Does InboxDollars send real money to your inbox?
Is it a legitimate opportunity?
Is it worth your time?
While the allure of easy money is tempting, finding reliable platforms for earning real cash can be challenging. To help you, I've thoroughly researched InboxDollars and will share everything I discovered in this review.
For those short on time, don't worry – you can read a quick 30-second summary of this review!
1. What is InboxDollars?
InboxDollars is a popular online rewards club that enables users to earn money by participating in online surveys, watching videos, and using their search engine.
With over $80 million in cash rewards paid since 2000, InboxDollars has gained a loyal following.
Prodege, LLC, the company behind renowned consumer rewards websites like Swagbucks, MyPoints, Upromise, ShopAtHome, CouponCause, ySense, and MyGiftCardsPlus.com, owns the platform.
Sign up for InboxDollars through their website or download their Android or iPhone app.
However, it's important to note that InboxDollars only accepts new members from the United States.
For those residing in other countries and interested in paid surveys or cashback rewards, don't worry! You can check out InboxDollars alternatives to find your ideal platform.
2. How Does InboxDollars Work?
InboxDollars connects businesses with valuable customer feedback and shares a portion of the revenue with its members.
Market research companies invest heavily in understanding consumer perspectives on various products. By gathering this data, they can develop products that cater to potential customers and boost sales.
To learn more, watch the official InboxDollars video here:
3. Is InboxDollars Legit?
Yes, it is!
InboxDollars is a reputable program with nearly two decades of experience in the industry.
The platform's parent company has addressed all complaints on the Better Business Bureau (BBB) website and maintains a "B" rated profile. This demonstrates reliability, especially considering that they operate several high-traffic survey sites.
InboxDollars also boasts an impressive Trustpilot profile, with 4.2 out of 5 ratings based on over 36,500 reviews.
Intrigued?
You might be wondering if InboxDollars is legitimate and worth your time.
Continue reading to find the answer!
4. How Can You Earn Money with InboxDollars?
Inboxdollars greets you with a $5 sign-up bonus (note: you can't cash out until you reach a minimum of $15). You can earn money from various online activities, as listed below.
Remember, like most survey sites, your earning potential is limited.
Offers
Earn money by trying new products, services, or other online tasks from third-party companies.
Surveys
Share your opinions and feedback on new products to earn extra cash. Surveys typically take 3-25 minutes and pay between $0.5 and $5. You'll receive email notifications when new surveys become available.
Videos
Watch promotional videos and earn $0.01 or $0.02 per video.
Shop
Earn cash back, discounts, or free samples when shopping with specified vendors.
Magic Receipts
Purchase specific items from valid stores, upload your receipt while the offer is active, and earn small rewards. Offers are updated weekly.
Coupons
Receive coupons for groceries, beauty products, and more while earning small cash-back rewards for redeemed coupons.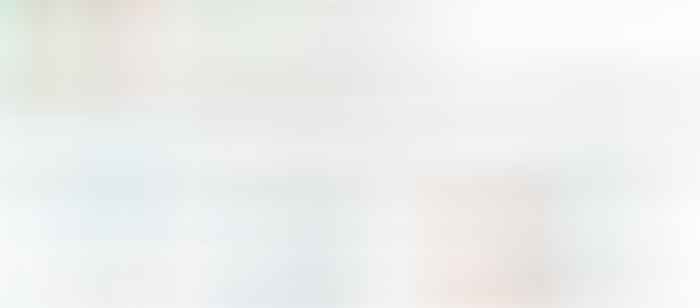 Games
You can earn money by playing games. You can earn cash back when you spend money on special online games or try out new ones.
Search
Earn around $0.05 per week by actively using their search engine.
Paid Emails
Earn cash rewards by reading paid emails. You can earn additional rewards for some emails by signing up for the advertised offer.
Referring Friends
InboxDollars rewards you with 30% of your friend's lifetime qualified earnings. Additionally, earn $1 per referral for your first five active referrals.
5. How do You Receive Payment on InboxDollars?
Once your earnings surpass $15 for the first time, you can receive payment through gift cards, checks, or PayPal. After the initial cashout, the minimum threshold drops to $10 for subsequent withdrawals.
Payment requests typically take up to 3 days to process, although delays may occur during holidays or periods of high request volume.
6. Is InboxDollars Worth Your Time?
InboxDollars offers a decent platform to earn extra cash for simple tasks.
However, in my opinion:
It may not be worth your time, given the limited earning potential. Typically, even after spending hours exploring various programs and participating in online surveys, you might make an average of less than $5 per day.
This is true for almost every survey site.
The downside is that:
Our brains have an addictive nature when it comes to receiving rewards, leading us to become hooked on games even when the rewards are merely virtual points.
This is why you could spend considerable time earning small rewards and enjoying them while sacrificing your most valuable asset – time.
InboxDollars also employs other psychological incentives to keep users engaged. Within the member area, you'll find a flashy banner inviting you to "scratch and win!"
The first level offers a chance to win up to $10 in cash prize.
Exciting?
I scratched and earned a meager 2 cents 🙂
Your chances of winning anything significant are slim, but playing the game repeatedly might make you crave higher rewards.
It's easy to imagine they'll showcase a few winners' videos to make it seem more realistic.
This is a proven concept.
As you may know, people spend vast sums on lotteries despite the nearly nonexistent chance of winning.
Playing for fun is perfectly acceptable.
However, if you regularly invest your time in low-reward activities, you may earn small prizes, but you'll certainly lose out on the most valuable asset – time.
Searching online, you'll find numerous InboxDollars reviews encouraging you to join the program. Almost all of them promote their InboxDollars affiliate link, earning a commission from your earnings if you join using their link.
While there's nothing inherently wrong with promoting online services as an affiliate, I believe in endorsing products I use and invest my time and money in – not just benefitting from referrals.
What I dislike about promoting paid survey programs is the impression that no promoters spend their time taking online surveys.
Instead, they encourage readers to do so while they invest their valuable time in blogging, SEO, digital marketing, or other passive income opportunities.
Consider learning new skills and investing in long-term passive income opportunities for significantly greater rewards.
7. What Are The Best InboxDollars Alternatives?
Are you looking for InboxDollars alternatives:
Here's a list of some of the highest-paying survey sites:
If you decide to join any online survey site or rewards program, I strongly recommend creating a new email address.
These services often share your information with third parties, which could lead to receiving numerous promotional emails in the future.
Summary of InboxDollars Review
InboxDollars is an online rewards club owned by Prodege, LLC.
It is legitimate and has been in business since 2010.
Membership is exclusive to the United States, with a minimum cashout of $15.
You can earn extra money by watching videos, taking surveys, shopping, and more in your spare time.
The earning potential is limited, so it may not be worth your time.
Create a new email address for signing up to survey sites to avoid spam.
While easy cash may seem attractive, pursuing it isn't a path to success. Reward clubs like InboxDollars offer small rewards as shiny distractions.

Site: InboxDollars.com
Name: InboxDollars
Owner: Prodege, LLC
Cost: Free!
Scam or Legit: Legit!
Recommended: No!
In the internet age, opportunities are endless.
A more intelligent approach involves investing in yourself, acquiring new skills, and eventually starting your online business to earn a passive income.
If you're interested, explore my top-ranked program that provides the tools, education, and support needed for success.
What do You Think About InboxDollars?
Have you ever taken paid surveys?
Feel free to share your thoughts on InboxDollars in the comments.