By reading this Wealthy Affiliate review, you'll get to know:
How does Wealthy Affiliate work?
What does it offer?
Can you make money from Affiliate Marketing?
…
If you're short on time, you can read the 30-second summary of this review.
Here are 10 things you need to know before deciding to join Wealthy Affiliate:
1- What Is Wealthy Affiliate?
Wealthy Affiliate is an internet marketing training program established in 2005 by Kyle and Carson.
Wealthy Affiliate's primary goal is to educate the average person and give them the proper tools to create and grow an online business.
The community has changed a lot during the 15 years of its presence.
Recently
It has turned into a social network with an all-in-one approach. It means that it is a social platform that also provides the tools(site builder, keyword research, etc.) and the training you need to create your affiliate business.
2- How Do You Make Money With Wealthy Affiliate?
You have two main ways to make money online with Wealthy Affiliate:
One: Online Entrepreneurship Certificate
You follow the training to build your affiliate sites in this method.
The simplified business model in 4 steps is:

1- Choose a topic of your choice and do the market research
2- Create a website with the chosen topic
3- Attract visitors by content creation: Writing quality content is the key
4- Monetize your website by affiliate offers: You will earn a commission when visitors to your site buy a product through your affiliate links
Of course,
you can improve the process by email marketing, PPC advertising, market research tools, etc.
How much can you earn with Online Entrepreneurship?
It depends on the topic you choose, how much time you invest, and how well you analyze your competitors and improve your content.
Some affiliate marketers are earning a full-time income.
In the big picture
You can reinvest it once you start generating some profit by outsourcing your tasks to create more content or PPC advertising.
Two: Affiliate Bootcamp
In Affiliate Bootcamp, you learn how to create an online business in a niche related to the promotion of Wealthy Affiliate.
Starter members can earn a monthly affiliate commission of $11.75 for each premium referral, while premium members earn $23.5 per month.
How much can you earn with Affiliate Bootcamp?
Like online entrepreneurship, it depends on your skills.
There is technically no income limit for an experienced blogger who knows how to generate traffic.
Using the income calculator on the website, you can check your estimated income depending on conversion rates, referral numbers, and retention. Here are three example scenarios:

I think the Affiliate Bootcamp is not a good choice if you are a beginner.
Because the competition in this market is relatively high and as a beginner, it may be challenging for you.
3- What Do You Get With Your Wealthy Affiliate Membership?
* Internet marketing training program
Wealthy Affiliate offers step-by-step video courses on building a profitable online business. Each module has a set of actionable tasks to keep you on track.
The primary training teaches you how to turn your passion into a profitable online business in two sections: Online Entrepreneurship Certificate and Affiliate Bootcamp.
The Online Entrepreneurship training has five levels: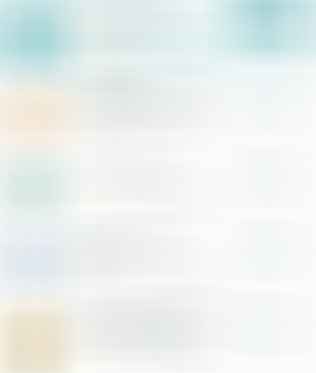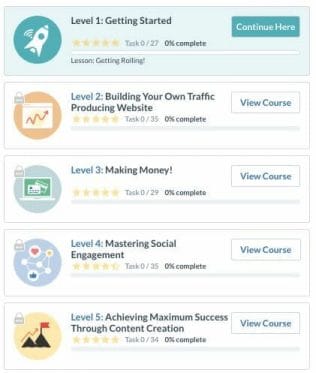 The Affiliate Bootcamp training has three levels:
* Live training(webinars) with Q&A sessions
According to your membership level, you can attend online webinars.
Here is a screenshot of the recent classes at the time of writing this review: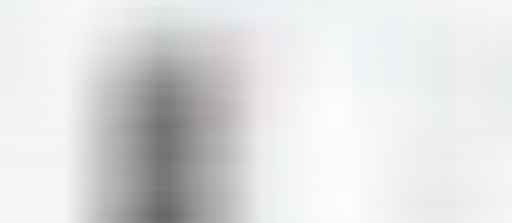 * Support of the community
With more than a million, Wealthy Affiliate has the most supportive community. You can ask your questions via live chat, questions, or private messages.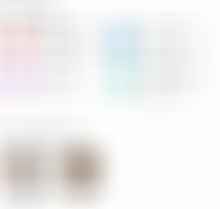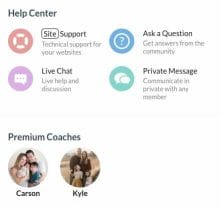 Here is what is going on in the chat session at the time of writing this review: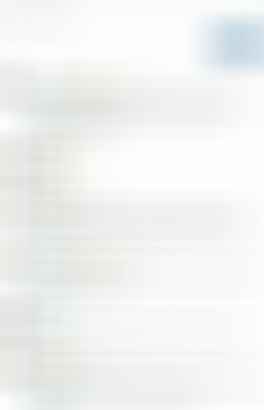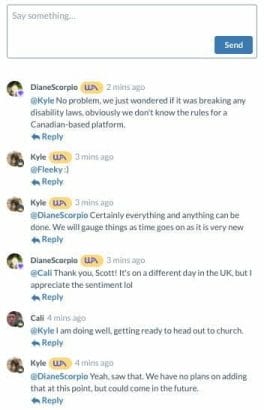 * Site builder + Hosting service
You can build and host your websites within the Wealthy Affiliate platform.
Free members can create one website on the SiteRubix subdomain.
Premium members can host up to 10 websites, and premium plus members can host up to 50 websites:

You can make your website more secure and faster using the Speed and Security tools:
* Site domains
You can register your domains within the platform. The upside of the domain service is that it does not bother you with any up-sells and includes essential features: email accounts, whois privacy, and domain security:
* Site feedback
With the site feedback service, you can get feedback from the Wealthy Affiliate community.

* Site comments
In the eyes of search engines, getting more comments means more engagement on your website and keeps your posts fresh with new content.
You can write comments for other websites and earn $1 worth of credits for every two comments you submit.
Then
You can use the credits to receive comments for your blog posts or cash it out.

* Site content
You can write your content within the site content and publish them directly to your websites.
I am not a fan of this service, but it has three main benefits:
You can set goals for content creation
You can add images from a free directory within the tool
You can create content templates to speed up the process in the future
In summary,
here is a list of the main tools you will get with your Wealthy Affiliate membership:
* Affiliate program search tool
It helps you search for the best affiliate programs between multiple networks.

And check out the top-rated affiliate programs: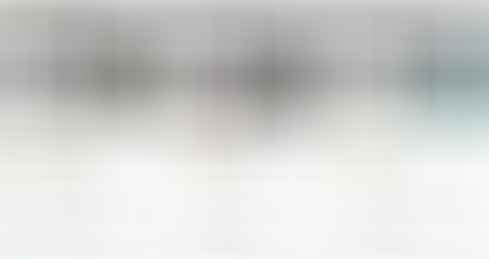 * Jaaxy keyword research tool
One of the services you will have access to with your Wealthy Affiliate membership is Jaxy.
Jaaxy is a premium keyword research tool that helps you find keywords with high SEO potential with low competition.
Adding the Jaaxy lite account was an excellent step to make Wealthy Affiliate an all-in-one solution without increasing the price.
You can click here to create a free account and check out these tools.
4- Who is Wealthy Affiliate for?
Wealthy Affiliate is for anyone who wants to start an affiliate marketing business based on his passion and is willing to dedicate the time.
Both introductory and experienced users can benefit from the platform.
If you're new to internet marketing, it is a safe place to start learning how to make money online.
An expert online marketer can benefit from the affiliate program, community network, tools, and live training.
5- How Much Time Does It Take?
It depends on you and your background, but you will see results if you continue your hard work in the right direction.
The good news is,
You can work on it whenever you want! You can start your journey by working in your free time and focusing more on it when it gets to a point where you start earning a profit.
6- Is Wealthy Affiliate Free?
Yes and no!
You can join Wealthy Affiliate for free.
But
You cannot move your website to your domain with the free membership.
Also
You only have access to the introductory training, and you don't have access to premium communication and live webinars.
In other words
Your free account is valuable to start learning and working with websites in action.
However,
If you want to create a sustainable blog or website, the Wealthy Affiliate free membership is not enough.
You either need to use other services for hosting, market research, training, etc., or upgrade to the premium or premium plus memberships.
7- How Much Does Wealthy Affiliate Cost?
Wealthy Affiliate offers three membership levels:

* Starter membership – Free
With the lifetime free starter membership, you will get access to:
One free website on the SiteRubix subdomain
Certification core training Level 1
Bootcamp core training Level 1
Seven days of access to premium communications
Jaaxy Starter
Affiliate Program Search
The free membership is a good starting point for learning the basics of affiliate marketing and understanding how to make money online.
You can create a free starter membership here.
** Premium Membership – $49 per month
Private communication and live chat
All levels of core training sessions
Ten websites hosted (up to 250,000 monthly visits
52+ Expert classes per year
Jaaxy Lite for keyword research
Feedback platform 
*** Premium Plus Membership – $99 per month
Private communication and live chat
All level core training sessions
50 websites hosted (up to 1,000,000 monthly visits)
200+ Expert classes per year
Jaaxy Enterprise for keyword research
Feedback platform
Instant competition analysis
Priority expert private help
8- What Are The Wealthy Affiliate Cons?
Overwhelming platform
Offering multiple tools and a vast video training library can be overwhelming for some members.
Some outdated training
While the core training has a good focus and is solid, some parts are inaccurate or outdated. Wealthy Affiliate continuously updates the training, but sometimes, it takes a while until they replace or update the outdated video.
Hosting and domain dependence
Wealthy Affiliate makes the process easy by providing domains and hosting services.
However,
If you decide to stop using the platform, you must move your websites before your membership expires.
9- What Are The Wealthy Affiliate Pros?
The all-in-one approach
Wealthy Affiliate offers a complete set of tools and training which is very helpful, especially for the beginner.
Fundamentally good training
The core training has a good direction and sets you on the right path.
Power of the community
Most people fail to succeed because they give up at some point or they don't take action. Seeing how other members are making progress encourages you to take action.
Tracking progress
The step-by-step training helps you track your progress and have a sense of achievement.
10- How to Get The Most Out of Your Wealthy Affiliate Membership?
To become a successful affiliate marketer, you must be dedicated. You should devote a certain amount of time each week and track your progress.
Another important thing is your focus.
Most people fail in online marketing because they focus on money and how to earn money as fast as possible.
However
This mindset makes them usually choose the wrong path.
Your primary focus should be learning how to attract more traffic by adding value; Once you do that, money follows.
I would also suggest you not upgrade to a premium plan until you finish the level 1 course.
Wealthy Affiliate review summary
Here is the summary for the lazy reader (I'm one of you):
Wealthy Affiliate is not a scam. It is a legit platform that helps you build your online business from scratch
It has been in the market for 17+ years
Wealthy Affiliate is not a Pyramid scheme nor a Get-Rich-Quick Scheme
Wealthy Affiliate offers internet marketing video courses and live training (webinars) 
It's an all-in-one program that offers you: a site builder, site feedback, site comment, keyword tools, hosting service, domain, affiliate marketing training, and live support from the community.
You can create a free account to start learning and making your first website on a SiteRubix subdomain.
The free account is not sufficient for creating a sustainable online business.
Premium membership costs $49/month, and the premium plus membership costs $99/month.
You may find contrary reviews around the web.
But, it's fair to say that Wealthy Affiliate delivers what it promises.
The main focus of the training is to add value to your visitors, which is the right mindset to create a successful business; Combined with the tools and support of the community, it's an excellent starting point, especially for beginners.
You are the best person to conclude if the wealthy affiliate program is a good choice for you or not.
You can create a free account, follow the training, work with the tools and see how it goes.
What do you think about Wealthy Affiliates
It's your turn to share your opinion with us.
Have you ever joined the Wealthy Affiliate program? What do you think about it?
Feel free to write your comments and questions.