By reading this Wealthy Affiliate review, you'll get to know:
Is Wealthy Affiliate Legit?
How does it work?
Can you earn passive income from Affiliate Marketing?
…
If you're short on time, you can read the 30-second summary of this review.
Here are 10 things you need to know before deciding to join Wealthy Affiliate:
1- What Is Wealthy Affiliate?
Established in 2005 by founders Kyle and Carson, Wealthy Affiliate is a comprehensive internet marketing training program designed to empower individuals with the knowledge and tools needed to build and grow a successful online business.
Over the past 18 years, Wealthy Affiliate has evolved into an all-in-one solution for aspiring entrepreneurs looking to launch their online ventures from scratch.
The platform not only offers access to a supportive community of like-minded digital marketers but also provides a wide range of essential tools and resources, such as a website builder, keyword research tool, and extensive training materials tailored for affiliate marketing success.
2- How Do You Make Money With Wealthy Affiliate?
You have two main ways to make money online with Wealthy Affiliate:
One: Online Entrepreneurship Certificate
A Step-by-Step Guide to Building Your Affiliate Site with Wealthy Affiliate
Follow the Wealthy Affiliate training to create a successful affiliate website using this straightforward four-step business model:


Choose your niche and conduct market research: Pick a topic you're passionate about and research the market to identify potential opportunities.
Build a website around your chosen niche: Use the Wealthy Affiliate platform to create an attractive and user-friendly website focused on your selected topic.
Attract visitors through content creation: High-quality, engaging content is crucial for drawing in visitors to your website. Consistently create informative and valuable content that appeals to your target audience.
Monetize your website with affiliate offers: Place affiliate links on your site, so when visitors make purchases through these links, you'll earn a commission.
Enhancing Your Strategy
You can further refine your approach by incorporating tactics such as email marketing, pay-per-click (PPC) advertising, and advanced market research tools.
How Much Can You Earn with Online Entrepreneurship?
Earnings from affiliate marketing vary depending on factors like your chosen niche, the time you invest, and your ability to analyze competitors and optimize your content. Some affiliate marketers earn a full-time income from their online ventures.
Investing in Your Success
Once you start generating profits, consider reinvesting in your business by outsourcing tasks like content creation or running PPC advertising campaigns. This approach can help you scale your online business and achieve even greater success.
Two: Affiliate Bootcamp
Building a Business around Wealthy Affiliate Promotion
In the Affiliate Bootcamp, you'll learn how to establish an online business within a niche focused on promoting Wealthy Affiliate itself.
Starter members can earn monthly affiliate commissions of $11.75 for each premium referral, while premium members enjoy a higher rate of $23.50 per month.
When it comes to Premium Plus and Premium Plus Dedicated plans, you can expect to earn $46.50 and $60, respectively, for each referral who upgrades to these higher-tier memberships.
What Can You Earn with Affiliate Bootcamp?
Similar to online entrepreneurship, your earnings from Affiliate Bootcamp will depend on your skills and expertise. For experienced bloggers who know how to drive traffic, there is essentially no limit to potential income.
To estimate your earnings based on conversion rates, referral numbers, and retention, you can use the income calculator available on the Wealthy Affiliate website. Below are three example scenarios:


In the examples provided, earnings are based solely on the Premium plan. If your referrals choose to upgrade to Premium Plus or Premium Plus Dedicated, your income will increase accordingly, in proportion to the higher-tier plans.
Is Affiliate Bootcamp the Right Choice for Beginners?
I think Affiliate Bootcamp is not the best option for beginners, as the competition in this market is relatively high.
As a newcomer, you might find it challenging to make significant headway in such a competitive environment. Instead, consider focusing on building a business in a niche you're passionate about and leveraging Wealthy Affiliate's resources to develop your skills and expertise.
3- What's Included in Your Wealthy Affiliate Membership?
* Comprehensive Internet Marketing Training
Wealthy Affiliate provides detailed, step-by-step video courses that guide you in building a profitable online business. Each module includes actionable tasks to keep you focused and on track.
The primary training is divided into two sections: Online Entrepreneurship Certification and Affiliate Bootcamp.
The Online Entrepreneurship training features five levels: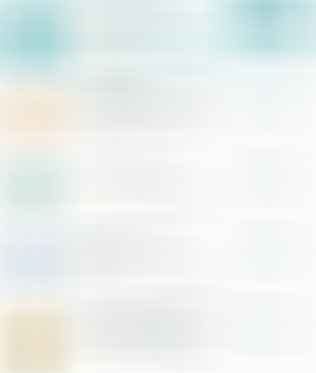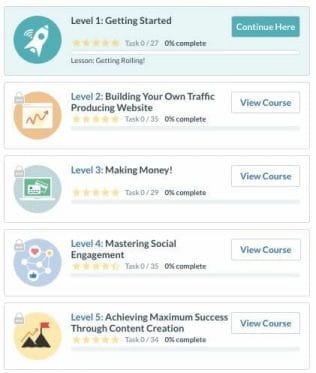 The Affiliate Bootcamp training consists of seven phases:
* Live Training (Webinars) and Q&A Sessions
Depending on your membership level, you can attend live webinars to further enhance your learning. Here's a glimpse of some recent classes: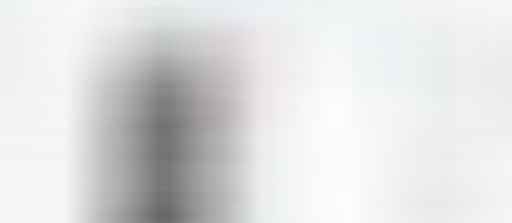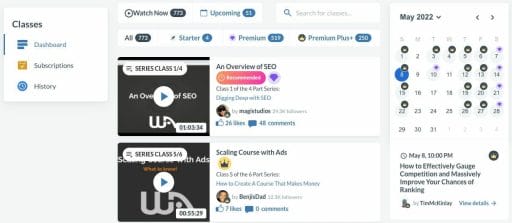 * Supportive Community
Boasting over a million members, Wealthy Affiliate has an incredibly supportive community. You can ask questions through live chat, forums, or private messages.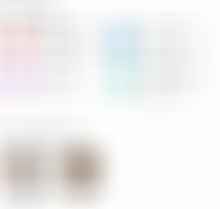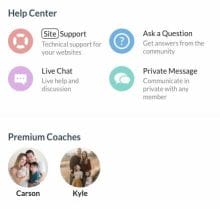 Here's a snapshot of an active chat session: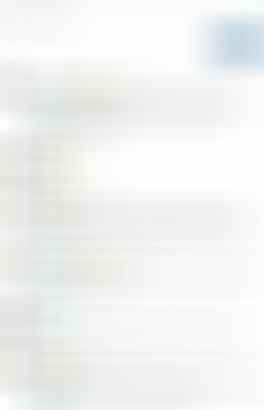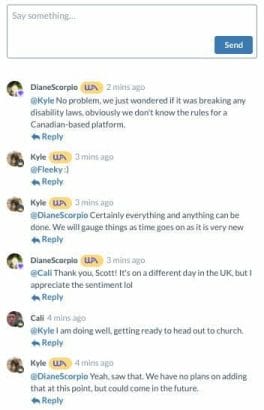 * Integrated Site Builder and Hosting Service
Wealthy Affiliate enables you to build and host your websites on their platform.
Free members can create one website on the SiteRubix subdomain.
Premium members can host up to 3 websites, Premium Plus members can host up to 10 websites, and Premium Plus Dedicated members can host up to 50 websites: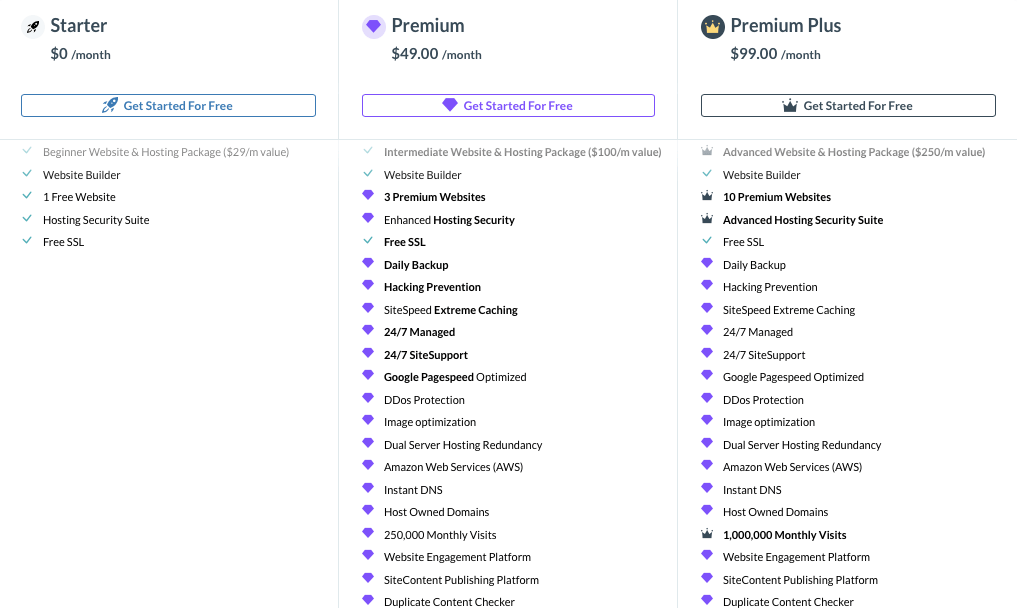 Enhance your website's security and speed with the platform's Speed and Security tools: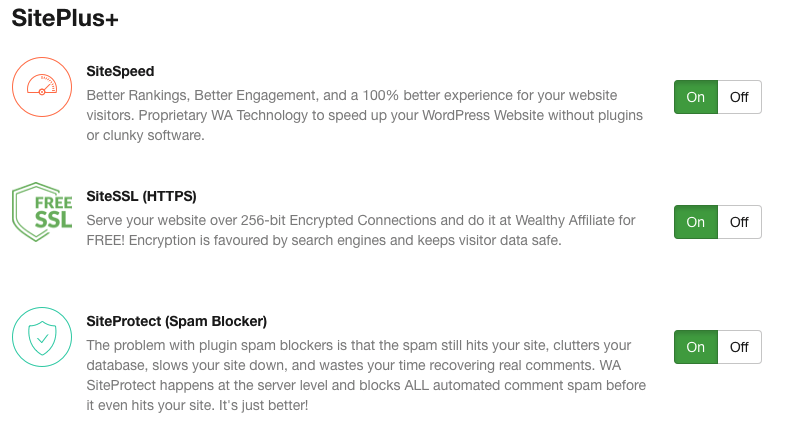 * Site Domains
Register domains directly within the Wealthy Affiliate platform. The domain service eliminates upsells and includes essential features like email accounts, WHOIS privacy, and domain security: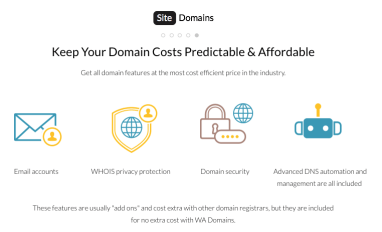 * Site Feedback
Get valuable feedback on your website from the Wealthy Affiliate community through the Site Feedback feature.


* Site Comments
Receiving comments on your website signals engagement and keeps your content fresh. This is an important factor for search engine rankings.
Earn $1 worth of credits for every two comments you submit on other websites. You can then use these credits to get comments on your blog posts or cash them out.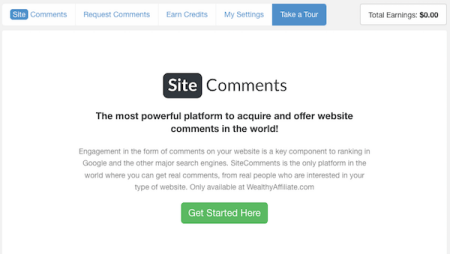 * Site Content
The Site Content feature allows you to write and publish content directly to your website.
Though not everyone's favorite, it offers three main benefits:
Set content creation goals.
Access a free image directory within the tool.
Create content templates for faster future content production.
In summary, here's a list of the main website tools included with your Wealthy Affiliate membership:

* Affiliate Program Search Tool
Find the best affiliate programs across multiple networks.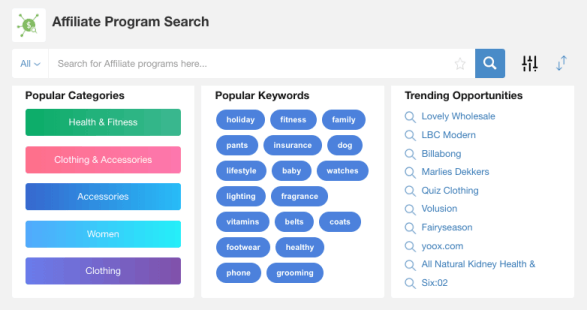 And discover top-rated offerings.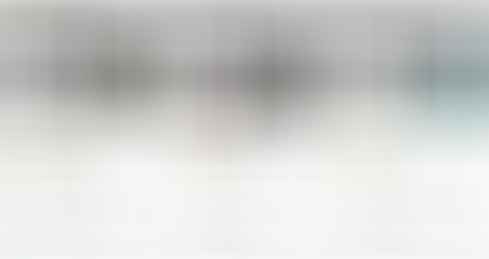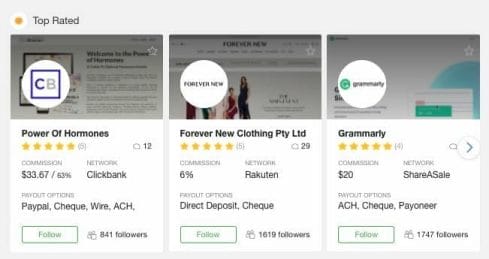 Your Wealthy Affiliate membership includes access to Jaaxy, a premium keyword research tool that helps you find high-potential, low-competition keywords for SEO.
You can click here to create a free account and check out these tools.
Click here to create a free account and explore these tools.
4- Who is Wealthy Affiliate For?
Wealthy Affiliate caters to anyone interested in starting or growing an affiliate marketing business centered around their passion and willingness to invest the necessary time and effort.
Both beginners and experienced users can gain valuable insights and benefits from the platform.
For those new to internet marketing, Wealthy Affiliate serves as a secure environment to learn the ropes of making money online.
Experienced online marketers can take advantage of the affiliate program, community network, hosting, tools, and live training to enhance their existing skills and grow their businesses.
5- How Long Does It Take to See Results with Affiliate Marketing?
The time it takes to see results varies depending on your background and individual effort. However, with consistent hard work and dedication in the right direction, you will eventually achieve success.
The great news is that you can work on your online business at your own pace! Start by dedicating your free time to building your business and, as it begins to generate profits, gradually shift more focus to it. This flexible approach allows you to grow your online venture while maintaining a healthy work-life balance.
6- Is Wealthy Affiliate Free?
Wealthy Affiliate offers both free and paid options.
Yes, you can join Wealthy Affiliate for free.
However, with the free membership, you won't be able to move your website to your own domain.
Additionally, free members only have access to introductory training and do not receive access to premium communication features and live webinars.
In other words, a free account is a valuable starting point to begin learning and working hands-on with websites.
That being said
if you aim to create a sustainable blog or website, the Wealthy Affiliate free membership may not be sufficient.
To fully realize your online business potential, you'll need to either utilize other services for hosting, market research, and training or consider upgrading to Wealthy Affiliate's Premium or Premium Plus memberships.
7- What Are the Costs of Wealthy Affiliate Membership Plans?
Wealthy Affiliate offers three membership levels:


* Starter Membership – Free
The lifetime free Starter membership grants you access to the following:
One free website on the SiteRubix subdomain
Certification core training Level 1
Bootcamp core training Level 1
Seven days of access to premium communications
Jaaxy Starter keyword research tool
Affiliate Program Search
The free membership is an excellent starting point for learning the basics of affiliate marketing and understanding how to make money online.
You can create a free starter membership here.
It is worth mentioning that while the free membership is lifetime, if you upgrade to premium, you cannot roll back to the free plan.
** Premium Membership – $49 per month
Private communication and live chat
All levels of core training sessions
Hosting for up to 3 websites (up to 250,000 monthly visits)
52+ expert classes per year
Jaaxy Lite keyword research tool
Feedback platform
*** Premium Plus Membership – $99 per month
Private communication and live chat
All level core training sessions
Hosting for up to 10 websites (up to 1,000,000 monthly visits)
200+ expert classes per year
Jaaxy Enterprise keyword research tool
Feedback platform
Instant competition analysis
Priority expert private help
8- What Are the Drawbacks of Wealthy Affiliate?
Overwhelming and Potentially Confusing Platform
The Wealthy Affiliate platform offers numerous tools and an extensive video training library, which may be overwhelming for some members.
In particular, the platform may not be very user-friendly, as it has many tools and sections to navigate, making it challenging for users to find their way around.
Some Outdated Training
Although the core training provided is solid and well-focused, some parts may be inaccurate or outdated. Wealthy Affiliate does make an effort to update its training materials regularly, but occasionally, it takes time to replace or update outdated videos.
Update: In the interest of fairness, it's worth mentioning that during the most recent update of this review, I observed that the majority of the previously outdated training materials have been updated.
Dependency on Hosting and Domain Services
Wealthy Affiliate simplifies the process by offering domain registration and hosting services. However, if you decide to discontinue using the platform, you'll need to transfer your websites before your membership expires. This dependency can be a concern for some users.
9- What Are the Advantages of Wealthy Affiliate?
All-in-one Approach
Wealthy Affiliate provides a comprehensive suite of tools and training, making it especially helpful for beginners in affiliate marketing.
Solid Core Training
The platform's core training is well-structured and guides users in the right direction, setting them up for success in their online business ventures.
Community Support
Many people struggle to succeed in online business due to a lack of motivation or inaction. The Wealthy Affiliate community's progress and success stories inspire and encourage members to take action and persevere.
Progress Tracking
The step-by-step training approach allows users to monitor their progress, providing a sense of accomplishment and motivation to continue learning and growing their online business.
10- How to Maximize Your Wealthy Affiliate Membership?
Commitment: To succeed in affiliate marketing, dedication is crucial. Allocate a consistent amount of time each week to work on your online business and monitor your progress.
Maintain Focus: Many people struggle in online marketing because they prioritize making money quickly. This mindset often leads them down the wrong path.
Instead, focus on learning how to attract more traffic by providing value to your audience.
As you do this, financial success will follow.
Upgrade Wisely: It's recommended not to upgrade to a premium plan until you've completed the Level 1 course.
This ensures that you fully understand the basics and are ready to make the most of the advanced features and benefits available with a premium membership.
Wealthy Affiliate Review Summary
Legitimate platform for building an online business from scratch
Over 17 years of experience in the market
Not a pyramid scheme or get-rich-quick scheme
Offers comprehensive internet marketing video courses and live training (webinars)
Provides an all-in-one suite of tools:

Site builder
Site feedback
Site comments
Keyword tools
Hosting service
Domain registration
Affiliate marketing training
Live community support

Free account available for beginners to start learning and create a SiteRubix subdomain website
Free account is not sufficient for long-term online business
Premium membership: $49/month
Premium Plus membership: $99/month
Primary focus on providing value to visitors
An excellent starting point for beginners
While there may be mixed reviews across the web, Wealthy Affiliate does deliver on its promises.
The primary focus of the training is on providing value to visitors, which is the right approach to building a successful business. Alongside the platform's tools and community support, it serves as an excellent starting point, particularly for beginners.
Ultimately, you are the best judge of whether Wealthy Affiliate is the right choice for you.
Consider creating a free account, exploring the training, experimenting with the tools, and evaluating the platform based on your personal experience.
What's Your Take on Wealthy Affiliate?
Now it's time for you to share your thoughts with us.
Have you ever participated in the Wealthy Affiliate program? What are your impressions?
Please feel free to leave your comments and questions below.