1. What is Jaaxy?
Jaaxy is one of the tools that I use for keyword research.

It is designed to find long-tail keywords with low competition, which can help increase traffic to your website or blog.
Jaaxy offers various features like search analysis, brainstorming, and alphabet soup.
In this article, I will discuss each feature in detail.
However, before that, I want to highlight the significance of long-tail keywords and how they can benefit your website or blog.
So keep reading!
2. Why are Long-tail Keywords Important?
Long-tail keywords are an essential aspect of SEO.
They are specific phrases that people search for and usually consist of more than three words.
These keywords can benefit your website or blog in several ways:
First, they have low competition, making them easier to rank for.
Second, they are more targeted, which means they can attract more qualified traffic.
Finally, they can help you stand out in a crowded marketplace and establish your brand as an authority.
Using Jaaxy, you can find long-tail keywords related to your niche and create content around them. With its features like search analysis and brainstorming, you can gather valuable insights and ideas for your content strategy.
Moreover, the alphabet soup feature can help you generate even more long-tail keywords by suggesting variations and combinations.
3. What are the Main Features of the Jaaxy?
Keyword Research
Jaaxy's main feature is keyword research.
For instance, let's say we want to search for the Jaaxy keyword; when you input a keyword, Jaaxy will display a list of similar keywords and several data points for each.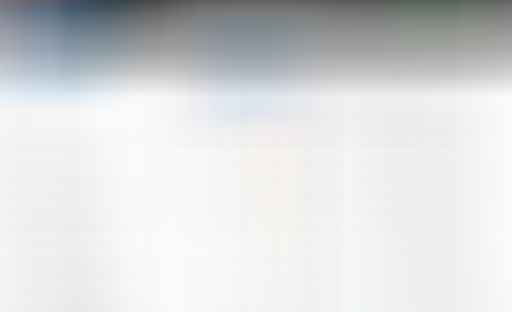 These data points include:
1. AVG
This number shows the average number of searches a particular keyword receives.
2. TRAFFIC
This number estimates the potential traffic your website could get if it were on the first page of Google for that keyword. This helps you focus only on keywords with fair potential traffic.
3. QSR
This number is the number of pages indexed in Google with the exact keyword. The lower this number, the better. You don't want it to be higher than 200, and it is best to stay under 100. If your website is new, you cannot get ranked for keywords with a QSR of more than 400.
4. KQI
Jaaxy's color-coded keyword quality indicator. Green means the keyword is excellent, yellow means it's OK, and red means it's not recommended.
5. SEO
This number is based on both traffic and competition. The higher this number, the more likely your site will rank for this keyword on the first page of Google.
6. DOMAINS
This column shows whether a domain is available for your desired keyword. You can check if a domain name is available if you find a low, competitive keyword with fair traffic. A keyword in the domain name is an SEO advantage, and you can build a niche business based on this feature.
7. RELATED
This column provides ideas for related words based on your search. You can click on any of these keywords, and Jaaxy will automatically search for the new keyword.
Search Analysis
This tool gives you a better understanding of your competitors.
By searching for a keyword related to your niche, you can see the top 10 pages on any search engine of our choice, whether Google, Bing, or Yahoo. For instance, let's search for "jaaxy review" on Google.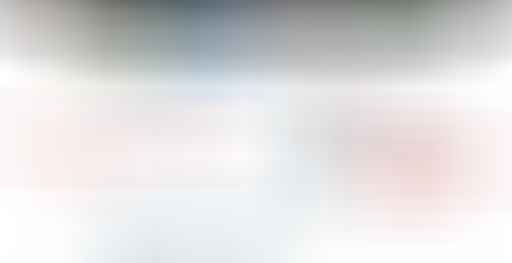 As a result, Buzznitrous appears as the #1 page.
This provides you with essential insights into the competitor's page.
For example:
The number of words on the page
its backlinks
keyword density
and the presence of AdSense.
This will help you with the following:
Determining if we you compete or learn from them
A better understanding of your competitors and giving you an advantage in your niche.
Brainstorm
The brainstorming feature can help you generate new and creative ideas.
Google Trends, Amazon Bestsellers, and Twitter Trends power this feature.
You can also save your ideas for future use.
Let me show you what the brainstorm page looks like:

Affiliate Programs
If you're an affiliate, this tool is beneficial for you!
Jaaxy has designed another tool to make finding profitable products to promote a breeze.
Let me show you how it works.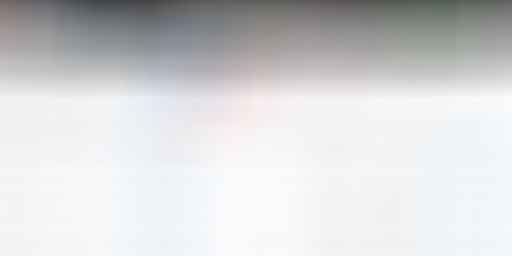 This tool is simple and efficient.
Once you enter a keyword, it will show you all the related products you can promote.
Moreover, it will provide you with additional information about each product:
You can choose which marketplace to search, such as CJ, Link Share, Click Bank, and Digital River.
You don't need to waste your time going to each marketplace and searching for a reasonable affiliate product.
You get all the information in one place
You can also see commissions that you can earn.
Plus, you can access the product website directly from this panel and check if it's worth promoting.
In a nutshell, with this tool, you can search and compare affiliate products much faster, saving you a lot of time and hassle.
Site Rank
With Site Rank, you can easily keep track of your ranked keywords.
Whenever you input a keyword, this tool tells you where it ranks in Google search results. Though it may not be as advanced as other rank trackers, it's quite simple.
Despite its basic functionality, it's still impressive that Site Rank also offers keyword research.
You'll find this tool helpful in managing your website's SEO.
Alphabet soup
Have you ever noticed that while typing your query in Google search, it starts suggesting related searches?
Or, when you haven't completed your search term, it gives you suggestions on finishing typing your search.
This is because Google utilizes the search data of its users and only suggests the terms that many people are searching for. That's why this data is so valuable! You can also leverage this data by typing keywords and noting the Google suggestions.
However, compiling a list of even 50 keywords can be tedious and take forever.
But wait, don't worry!
Here comes Alphabet Soup to the rescue! It's a handy tool that automatically fetches data from Google and sorts them alphabetically. You can effortlessly add them to your list and export them with just a single click.
Jaaxy Training
Jaaxy also provides comprehensive training to get you started on the right foot.
Training covers various topics:
Jaaxy Keyword Research & Management
Jaaxy Website Research and Analysis
Niche Research Refinement
The Affiliate Program walk-through
4. How Much Does Jaaxy Cost?
Update: WA Platform now offers full access to Jaaxy included with the premium membership. Check out my full review of Wealthy Affiliate Premium Membership.
Jaaxy offers a free trial to get started and has two premium membership plans.
Jaaxy Free Trial
The Jaaxy Free Trial is designed as a trial mode that allows you to search for up to 30 keywords and 5 alphabet soup results per search. This plan also gives you valuable tools like site rank and brainstorming.
Jaaxy Pro Membership – $19
If you want unlimited searches and more alphabet soup results, you can upgrade to the Jaaxy Pro Membership for $19 – which is an excellent value for the features you get.
With the Pro Membership, you can access all of the tools except "data sorting," You get up to 15 results per alphabet soup.
Jaaxy Enterprise Membership – $69
For the ultimate Jaaxy experience, you can choose the Jaaxy Enterprise Membership, which typically costs $69 monthly. This plan includes all of the Pro Membership features plus "data sorting" and works 2.5x faster than the Pro plan.
Here is a comparison table that provides detailed information on each membership level.

5. Who Can Benefit from Jaaxy?
Jaaxy is a powerful tool designed to cater to diverse digital marketers, making it an essential resource for online businesses.
Affiliate Marketers:
Jaaxy propels your online business by increasing your website traffic from search engines, assisting you in discovering superior affiliate products, and sparking new and profitable ideas.
SEO Specialists and Companies:
For SEO professionals and agencies, Jaaxy facilitates superior and rapid search engine rankings, tracks SEO performance, and uncovers an extensive array of high-potential keywords.
Bloggers: Bloggers can leverage Jaaxy to attract more SEO traffic, gain insights about their competition, and brainstorm innovative ideas.
Domain Flippers:
Jaaxy empowers domain flippers to quickly identify available domains that are rich in keywords and learn about new niches with high-traffic potential.
Content Marketers:
Jaaxy aids content marketers in discovering low-competition keywords and staying abreast of trending topics online.
6. What are The Pros and Cons of Jaaxy?
Let's review the Pros and Cons of Jaaxy in a nutshell.
Pros
Easy to learn
Unlimited searches for all paid plans
Sufficiently accurate data
Finding new long-tail keywords
Brainstorming
Finding affiliate products faster
Beneficial training included
Free trial
Affordable price
Alphabet soup
Site rank checker
Domain availability checker
Cons
Competition Metrics: Jaaxy's keyword competition metrics could use a bit of a boost. They're not quite the best on the market.
Basic Rank Checker: The site rank checker does the job, but it's pretty basic
Language Limitations: Currently, Jaaxy only speaks English. No other language options are available.
Local vs. Global: You can't pick whether you want to target local or global searches. A bit of a bummer but not a deal-breaker!
7. Is Jaaxy the best keyword research tool?
You might ask, "Is Jaaxy the top dog of keyword research tools?"
If you stroll down the internet lane, you'll stumble upon many glowing reviews praising Jaaxy. But does that mean it's the absolute best in the biz?
The digital world is buzzing with advanced keyword tools these days.
Jaaxy stands its ground as one of the solid players, especially when you consider its price.
But here's the kicker,
The "best" depends on your unique business and marketing game plan. So, don't be shy to test different tools and see which makes your SEO heart sing.
Conclusion
Jaaxy has established itself as a formidable player in the keyword research tool arena.
Its user-friendly features make it an all-rounder, whether you're hunting for new long-tail keywords or trying to find SEO-friendly domains which are up for grabs.
While it might not boast the most sophisticated keyword competition metrics, and there are a few languages and targeting limitations, the plethora of benefits – think ease of use, unlimited searches for paid plans, and the insightful training provided – undeniably tip the scale in its favor.
Now, here's the cherry on top – if you opt for a premium membership with WA platform, you get free access to all the goodness of Jaaxy included in your membership!
How's that for a sweet deal?
On the affordability front, Jaaxy hits a sweet spot between cost and functionality, and coupled with the WA premium membership, it could supercharge your online business journey.
Curious about the WA platform?
Check out my comprehensive review of Wealthy Affiliate for a deeper dive into its offerings.
Happy keyword hunting and business building, my digital friends!
So, have you taken Jaaxy or any other keyword research tool for a spin?
Your experiences and insights are precious to our readers.
Drop your comments below, and let's chat!