Looking for mobile games that not only entertain but also offer a chance to earn cash?
Enter "Bubble Buzz" – the trending pop shooter game in the App Store's casino category.
If you're asking:
Is Bubble Buzz legit?
How can I earn and withdraw money from Bubble Buzz?
Is investing time in this game genuinely worthwhile?
…
You're in the right place.
Dive in with me as we unravel all there is to know about Bubble Buzz and its potential benefits.
Let's get started!
What Is Bubble Buzz?
Developed by AviaGames Inc., Bubble Buzz offers a distinctive gaming experience.
At its core, it's a bubble shooting game, but it leaps further by integrating with the capabilities of the Pocket7 network.
Engage in tournament-style competitions where you match wits with players at your skill level. Each tournament lets participants bet, and the top 3 players claim the prize.
The game is available for iOS, and you can download Bubble Buzz from the App Store.

You can download Bubble Buzz from the Galaxy Play Store if you are an Android user.

Important Note: If browsing the Google Play Store, be cautious. Bubble Buzz isn't hosted there, and some dubious apps might mimic its name.
How Does Bubble Buzz Work?
Getting started with Bubble Buzz is straightforward.
First, you need to download the app either from the App Store (for iOS users) or the Galaxy Play Store (for Android users).
Once installed, you'll be prompted to sign up. After successfully registering and crafting your avatar, you're all set to dive into the fun world of Bubble Buzz.
You may wonder:
How does the gameplay work?
When you start a game, you'll be greeted by a board filled with multi-colored bubbles.
Here's a step-by-step insight into how it flows:
Aim & Shoot: You'll aim the bubble shooter at the part of the board where you want to place your bubble. Once you've lined up your shot, release to shoot the bubble onto the board.
Matching Colors: The main objective is to group three or more bubbles of the same color. Once you've aligned them, they'll pop and clear out, giving you points.
Scoring System: The more bubbles you pop in one shot, the higher your score multiplies. Aim for chain reactions – these can clear a significant portion of the board and boost your score dramatically.
Time Factor: Speed is crucial since the game is played in real-time. It would be best to strategize quickly, making the most points within the stipulated game time.
Earning & Winning: As you hone your skills, you'll have the opportunity to enter tournaments. These come with entry fees (like the $5 example) to enter a tournament with a $45 prize pool.
Finally, you can submit a withdrawal request once you've accumulated sufficient earnings.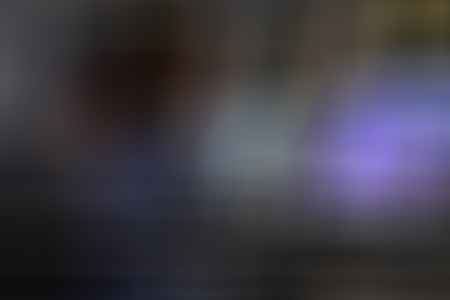 Is Bubble Buzz Legit?
Yes, Bubble Buzz is a legitimate app.
Bubble Buzz has firmly established its presence on the App Store, having a history of positive feedback and many reviews and ratings.
These aren't just numbers; real players, as evidenced by their reviews on both the App Store and the Galaxy Play Store, have attested to receiving their winnings.
Behind the scenes of this game is Avia Games Inc., a renowned developer with a bright record on the App Store.
A responsive contact form, a robust privacy policy, and comprehensive terms of service are signs of transparency from the company. A glance at the app's version history reveals consistent updates, ensuring an ever-evolving user experience.
However, a word to the wise:
Like many competitive platforms, clinching those cash rewards on Bubble Buzz might pose a challenge, especially given the intense competition.
While Bubble Buzz offers a fun way to engage and potentially earn, it's crucial to approach it with the right mindset.
Think of it more as a fun game than a financial venture.
If you're keen on giving it a go, ensure you only deposit amounts you're comfortable losing.
After all, competing in the cash tournaments is a form of gambling. You may win; you may lose!
How Do You Make Money With Bubble Buzz?
Ever wondered how you can make money with Bubble Buzz?
The dollars start rolling into your account by securing victories in their cash tournaments.
First, you need to deposit some funds, grab your tournament tickets, and as you notch up wins in these multiplayer games, your balance gradually grows.

A royalty program also allows you to grasp small daily rewards.
You can request a withdrawal once your earnings hit the $2 mark.
Now, you might be asking:
What are my cashout options with Bubble Buzz?
You can withdraw your earnings through PayPal, Apple Pay, or Visa Card. Remember that each withdrawal comes with a minimal fee and could take up to 15 days to process.
Bubble Buzz Promo Codes
Unfortunately, Bubble Buzz has no active promo codes when writing this review.
However, checking the app's official website or social media pages for ongoing promotions or special offers is always a good idea.
Bubble Buzz Cheats
Currently, there are no known cheats for Bubble Buzz.
The developers constantly update the game to ensure no bugs or security holes.
It is essential to play the game fairly and avoid using cheats or hacks, as this can result in your account being banned or suspended.
Is Bubble Buzz Worth Your Time?
Bubble Buzz is a legitimate and fun app, but when it comes to reliable income generation, it is not a good option.
The game is highly competitive, and earning money can be challenging.
Like traditional gambling, there's always a chance of losing money in the tournaments.
Therefore:
Playing responsibly and only betting the amount you can afford to lose is essential.
Other Games Like Bubble Buzz
Bubble Buzz isn't the only candidate in the vast world of mobile games where you can earn real cash.
If you're scouting for more, here are some noteworthy options:
While these games share the thrill of competition and potential earnings, it's vital to remember that securing a win isn't easy.
The gaming community is fierce, and making a substantial amount can be quite a task.
So, play for the fun, the challenge, and only then for the cash!
Bubble Buzz Reviews and Complaints
Bubble Buzz has thousands of reviews on the App Store, mostly positive. Yet, some users have voiced concerns about challenging withdrawal procedures and potential game biases.

A Cheerful Review:

One player adores the game, especially for its bubble-popping feature. They underscore the chance to earn real cash but also emphasize the importance of discerning between actual winnings and non-withdrawable bonus money.
A Negative Review:

Another user enjoyed the game's fun aspect but raised concerns about its withdrawal system. They highlighted that pulling out money might take 15-30 days, hinting at an underlying strategy to deter users from claiming their earnings. Their perspective deepened after the company responded to their concerns, which they found unsatisfactory. They suggest being cautious about investing real money given these challenges.
Bubble Buzz Review: Conclusion
Bubble Buzz, crafted by the well-known Avia Games Inc., offers the opportunity to earn money by competing in bubble shooting game tournaments.
You can find it on the App Store for iOS enthusiasts and Galaxy Play Store for Android lovers.
But here's the catch:
While it's a fun game, turning a profit might not be a walk in the park due to its highly competitive nature.
Remember, it's a bit like gambling: the highs can be exciting, but there's potential for lows. So, play smart. Only wager what you're comfortable possibly losing.
Dreaming of a consistent online income stream?
Games are not the right choice.
Instead, consider harnessing the power of the digital realm to provide authentic value.
Wondering where to start?
Explore avenues like content creation, affiliate marketing, blogging, or even creating informative products. The more value you offer, the more money you can potentially earn.
With the digital age in full swing and innovative leaps in artificial intelligence, the sky's the limit.
What is Your Take on Bubble Buzz?
I would love to hear your thoughts on Bubble Buzz.
Have you tried the app? What was your experience like? Did you find it challenging to earn money?
Feel free to share your opinions and experiences in the comments section below.