If you've ever wondered about the buzz surrounding Solitaire Clash, you're in the right place.
By diving into this Solitaire Clash review, you'll uncover the following:
Is Solitaire Clash Legit?
How do the game mechanics work?
Can you earn money online by playing card games?
…
In this comprehensive Solitaire Clash review, I'll delve deep into the game's mechanics, money-making claims, and whether it's worth your time!
Let's get started!
1. What Is Solitaire Clash?
Solitaire Clash, a brainchild of AviaGames Inc., is a refreshing take on the timeless solitaire game many of us grew up playing on our computers.
Some play-to-earn apps like Cash Giraffe and JustPlay are free, and less risk is attached.
But this game, like Solitaire Cash, it's a form of gambling.
It's a competitive arena where players worldwide battle for supremacy and, more importantly, for real cash rewards.
Imagine the nostalgia of solitaire combined with the thrill of competition. That's Solitaire Clash for you.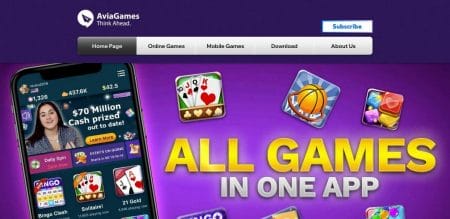 2. How Does Solitaire Clash Work?
At its core, Solitaire Clash is a classic solitaire card game.
However, it spices things up by allowing players to compete against others in real-time tournaments. In this skill-based game, it's all about strategy and speed.
Players are pitted against each other in real-time matches, where every move counts.
The objective?
Clear your board before your opponent.
Here's a step-by-step breakdown:
1. Sign Up & Installation: Download the app from your respective app store and set up an account.
2. Practice Makes Perfect: Before you jump into the competitive scene, the game offers a practice mode. This lets you get a feel for the game's interface, ensuring you're well-prepared for tournaments.
3. Tournament Entry: Players use in-game tickets or real money to participate in tournaments. Each tournament has a specific entry fee.
4. Earnings & Rewards: If you manage to outscore your competitors, you'll earn rewards, which can sometimes be converted into real cash.
3. On Which Devices Can You Play Solitaire Clash?
You can play it on your iPhone or iPad with the Solitaire Clash IOS app from the Apple store.
You can play it on your Android device by downloading the APK file from the pocket7games website(I don't recommend it).
Finally, you can play it on your mobile web browser on the Solitare Clash web game page.
4. How Do You Earn Money With the Solitaire Clash app?
You can play games, rank high, and accumulate your earnings.
1. Cash tournaments: You can bet on multiplayer tournaments and earn a cash reward if you win.
For example, you may pay $0.99 for a tournament with a prize pool of $5. In this case, the prize will be distributed between the 1st, 2nd, and 3rd players, focusing on the first player.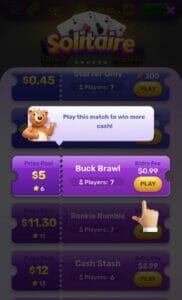 2. Playing for gems: You can also play free to earn gem rewards. You can use enough gems to sign up for tournaments with cash prizes.
3. Lucky Box: Usually, the prize is so tiny with the lucky box that it is almost negligible.
4. Daily Reward: If you keep playing daily, you can earn additional rewards like $0.2 after three days and $0.4 after six days.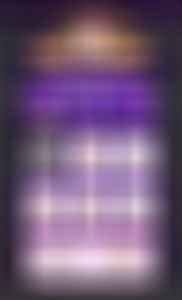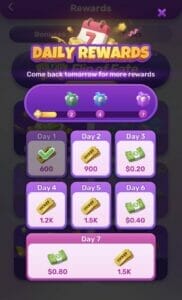 5. Solitare Gameplay Explained
There are different versions of Solitaire, but the classic version is more recognized and is available on the Solitaire Clash app.
Classic Solitaire
Often referred to as 'Klondike', Classic Solitaire is the version most people are familiar with.
The objective is to move all cards to the foundation piles, starting with the Aces and building up in ascending order. The tableau consists of seven columns, with cards arranged in descending order and alternating colors.
The game requires a mix of strategy, patience, and a bit of luck.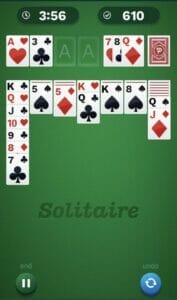 Other variations offer unique challenges and twists.
Let's briefly delve into the world of Solitaire and explore its different versions.
Yukon Solitaire
It's similar to Classic Solitaire but with a twist: all cards are dealt initially, with some facing up. Unlike the classic version, any card can be moved, offering a fresh strategic challenge.
FreeCell Solitaire
A strategic twist on the classic, FreeCell introduces four 'free cells' to temporarily store cards, adding an extra layer of strategy to the game.
Spider Solitaire
Played with two decks, Spider Solitaire involves building sequences from King to Ace within ten tableau columns. The game's complexity can vary based on the number of suits used.
Golf Solitaire
Inspired by the sport, Golf Solitaire aims to move cards to a foundation, building up or down regardless of suit. The goal is to finish with as few cards as possible, making it a swift and engaging variant.
If you're interested in playing different versions of Solitaire games online, check out SolitaireBliss, which allows you to play 8 versions for free.
6. Is Solitaire Clash Legit?
In the vast sea of mobile cash games, it's easy to encounter dubious apps that promise the moon but deliver dust.
So, where does Solitaire Clash stand? Is it another SCAM?
From hours of gameplay and scouring player reviews, the consensus is clear:
Solitaire Clash is legitimate.
Its operations are transparent, it has a responsive support team, and, most importantly, players are cashing out. But as with all games, it's essential to approach with a balanced mindset.
While there's potential to earn real money, outcomes are influenced by skill and a dash of luck.
7. How Do You Get Paid by Solitaire Clash?
Once you accumulate a minimum of $5 winnings, you can request a cashout.
The main withdrawal option typically is PayPal.
Once requested, your withdrawal undergoes a verification process. After approval, you receive your earnings. The process should not take more than a few days.
8. Solitaire Clash Promo Codes
While I couldn't find active promo codes, some promotions are available when you join. For instance, the special offer of adding $5 and getting another $5 as a bonus.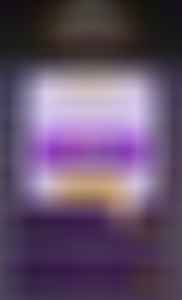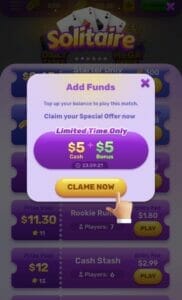 Always watch their official social media channels or subscribe to their newsletter for the latest deals.
9. Solitaire Clash Cheats And Tricks
It's crucial to approach games like Solitaire Clash with integrity.
While there might be whispers of cheats or hacks online, using them can result in account bans. Plus, it takes away from the genuine fun and challenge of the game.
However, a simple trick can give you a speed edge over other players.
In Solitaire Clash, tapping a card auto-fills a move. Speed matters, so tap exposed cards for an advantage.
Unsure of a move? Tap to find hidden plays and boost your score faster.
10. Is Solitaire Clash Worth Your Time?
Solitaire Clash is a fun game, no doubt.
It's an entertaining way to pass the time, especially if you're a solitaire enthusiast and may even earn some extra cash.
However, it is a wrong choice if you're looking at it purely as a money-making opportunity.
The game is akin to gambling, where consistent earnings are not guaranteed. You may sometimes win and sometimes lose.
Your time is your most valuable asset.
If you're searching for a new source of income, you should consider investing your time in a solid business like affiliate marketing, blogging, starting a SAAS, etc.
11. Solitaire Clash Reviews and Complaints
You can find positive and negative reviews about Solitaire Clash online.
Many users praise its user-friendly interface, the competitive edge, and the thrill of winning real money.
However, some complaints revolve around the difficulty of cashing out significant amounts and the challenges of consistently winning.
On the Apple store, there are more than 120k reviews with an average of 4.9 out of 5, showing most users are enjoying the game: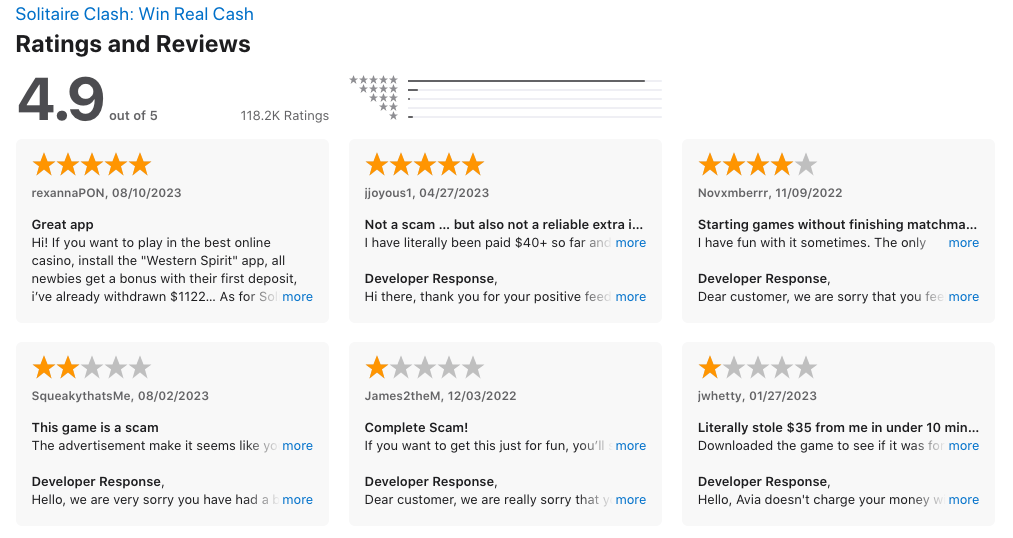 On this Quora thread, a user claims that many reviews are fake.
12. Last Tips for Using Solitaire Clash
1. Practice: As with all game apps, practice is key.
Familiarize yourself with the game mechanics; you'll see improvement with time.
2. Set Realistic Expectations: While the game offers a chance to earn, playing with a balanced mindset is essential.
Play the game just for entertainment and treat any earnings as a bonus.
Solitaire Clash Review: Conclusion
In wrapping up, Solitaire Clash offers a unique blend of classic solitaire with the added thrill of real-time competition and the potential to win money.
It's legit, fun, and can be rewarding.
However, it's essential to approach it with the right mindset.
Play for the love of the game; any earnings should be a bonus, not the primary goal.
Quick Summary of Solitaire Clash Review:
Legitimacy: Solitaire Clash is a legitimate mobile game where players can win real money.
Gameplay: It combines classic solitaire with competitive real-time tournaments.
Earnings: While you may earn real cash by playing Solitaire Clash, it's more for entertainment than a consistent income source. Never depend on Gambling!
Withdrawal: Players can cash their winnings through various methods, including PayPal.
User Reviews: Mixed reviews online, with many praising the game's fun factor but some highlighting challenges in cashing out.
Tips: Play for fun, practice regularly, and set a budget for tournament entries.
Conclusion: Solitaire Clash is entertaining and offers a unique gaming experience. However, it's best approached as a game first, with the potential for earnings as a secondary bonus.
Always play responsibly and enjoy the game for the thrill and challenge it offers!
What is Your Take on Solitaire Clash?
Now, I'd love to hear from you.
Have you tried Solitaire Clash? What was your experience? Do you have any tips or insights to share with our community?
Drop your thoughts in the comments below, and let's get the conversation rolling!