By reading this JustPlay app review, you'll get to know:
Is JustPlay app legit?
How do you get paid by playing mobile games?
What are the payment options?
…
If you have any of these questions in mind, you're on the right page.
If you're short on time, you can read the 30 seconds summary of this review.
Here are x things you need to know about JustPlay.
1. What Is JustPlay?
With more than one million downloads on the GooglePlay store, JustPlay is one of the most popular android apps on the market that allows you to earn money by playing games.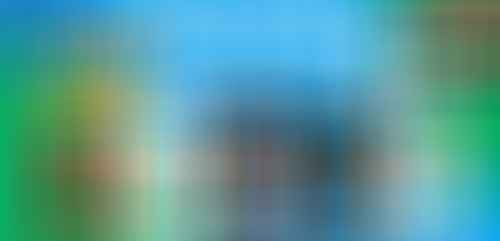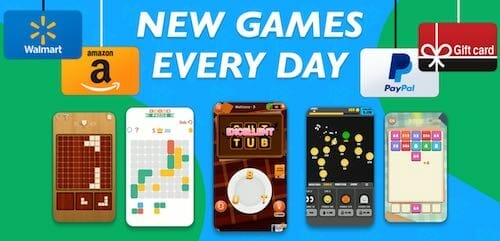 justplayapps.com offers the opportunity of earning real money by playing a set of mobile games.
It is developed by JustPlay GmbH, an international group advertising technology, and gaming based out of Berlin, Germany.
JustPlay is a bridge between developers and gamers that rewards both groups.
Players can earn extra cash by playing new games and developers can promote their games on large scale with an affordable budget while getting early feedback from game enthusiasts.
2. How Does JustPlay Work for Players?
Download the app
First, you should download the app from Google Play Store.
Keep in mind that it works on android versions 7 or higher.
Does it work on iPhone?
No, at the time of writing this review, it is only available for android users.
SignUp
Once you downloaded the app, you need to create a free account.
Download and play recommended games
In your membership area, you will find a list of games.
By downloading and playing these games, you will earn coins that later you can exchange for real money.
Each game offers a different cash reward. Most of them have a download bonus and you can immediately earn some coins by downloading them.
Then, you continue earning coins by playing the games which decrease over time to encourage you to download new games.
Of course, you will see multiple annoying video ads while playing the games.
Complete paid offers
Another way to earn coin reards is to go to the paid offer section and follow the instructions for each offer to get the relevant reward.
These offers are the same as playing the games except that you need to achieve certain in-game goals.
These offers usually take a longer time to finish but they also have a higher reward.
Watching video ads
The last method to earn rewards is to watch promotional videos.
Most videos are around half a minute and once you watch a video you need to wait a couple of minutes before being able to watch the next one.
Withdrawing your rewards
Once you earn some rewards, you can request a cashout.
The upside of JustPlay is that it does not have a minimum payout and you can get request a withdrawal via PayPal, Amazon gift cards, or Google gift cards.
3. Is JustPlay App Legit?
Yes, it is a legit app.
It has 1M+ downloads with lots of positive reviews on Playstore.
The game is developed by JustPlay GmbH and the co-founders have a public profile:
Carl Livie, Gil Mincberg, Mirko Aquaro


Their terms of service and privacy policy page are well-written and they provided a way to contact the team.
4. JustPlay App Reviews and Complaints
There are thousands of reviews on the google play store which are mostly positive.
However, some users complain about the random payments and the low-income opportunity.
In some Reddit posts, users have shared their experiences. One user was able to earn $2 on the first day of using the app while most users argue the rewards are very random and they vary hugely from one game to another.




You can check out the whole discussion here:
5. How Do You Cashout on JustPlay?
There is no minimum threshold and you can get your rewards via PayPal even if it is less than $1. You can also exchange your rewards for gift cards or donate them to charity. Payments are made once every 3 hours.
You may also wonder:
How much money can you earn by JustPlay?
Well, it depends on the offers and games as they vary over time. But based on the experiences shared by users in Reddit posts and other reviews, you can barely earn less than $20 per month even if you spend a lot of time playing games every day.
6. JustPlay Hacks and Strategies
There is no magic way to earn money online and you cannot hack JustPlay to earn money.
While it allows you to earn small rewards for your spare time, you can never earn a side income with these game apps.
However, if you would like to use the app, there are some strategies to consider:
Create a new email address
Usually, when you use get-paid-to games or apps, at some point you give them the consent to share your email address with third parties. This can lead to a huge amount of unwanted emails and spam in the future even if you stop using these services. So, it's wiser to not use your main email address and create a new one for it.
Only go for the high-reward offers
It may sound obvious but most of the time users ignore it.
The reward for the games is not equal. It's more efficient to only follow the offers with a relatively higher reward. You can also check out relative pages on Reddit to read other users' experiences.
7. Is JustPlay Worth Your Time?
In my opinion, it is not worth your time.
Indeed, you can enjoy playing some video games while earning a few bucks for fun. Yet, it would be best if you never looked at it as a side income.
Your time is precious, and you can significantly change your future by investing it in the right direction.
If you're serious about making money online, you can invest your time to create your own business. Here is a community that will help you do that:
Click here to create your starter account
You can create a free account and start learning and building a reliable passive source of income for yourself.
But remember, it takes time and effort. You need to take action.
Summary of JustPlay Review
JustPlay is an android app that lets you earn rewards by playing games, completing offers, and watching ads
It is a legit app developed by JustPlay GmbH
It does not have a minimum payout and you can request a PayPal cashout even for small amounts
The rewards are random and they depend on the game you play
Your earning opportunity is limited
I conclude this review by reminding you that all the survey sites and rewarding games have the same business model. They take money from third-party services and share this money with you in exchange for your time, opinion, and experience.
In this model, because no value is being created, it is not possible to earn decent amounts of money.
You need to spend a lot of time playing games and completing offers for earning a couple of bucks which in the end makes you frustrated.
If you are looking for a real business opportunity, you can check out my top-rated program which is a community that helps you create your own business.
What Do You Think?
What do you think about JustPlay?
Have you ever earned rewards by playing mobile games?
If you have any questions, shoot them in the comments and I'll get back to you as soon as possible.