If you're a fan of bingo games and looking for ways to make money online, you might have come across the Bingo Tour app.
But before you dive in, you're probably wondering:
Is Bingo Tour legit?
In this comprehensive review, I'll share everything you need to know about this app.
1. What Is Bingo Tour?
Bingo Tour stands out as a premier skill-based game, compatible with both iOS and Android devices.
The app offers both free play and tournament-style competitions for cash prizes.
Behind this game is AviaGames Inc., a famous company in the gaming industry.
They've earned their reputation through a series of hit-money games, including fan favorites like Bingo Clash, Solitaire Clash, Pocket7Games, 8 Ball Strike, and Blockolot.
The game's popularity is undeniable. Boasting a stellar 4.9 out of 5-star rating from 120k+ reviews on the App Store, Bingo Tour doesn't just top AviaGames Inc.'s portfolio; it's also one of the hottest App Store's Casino games.
⚠️ Important Note: If you're an Android user, be cautious! The genuine Bingo Tour game isn't available on the Google Play Store.
Several imitations from unrecognized developers exist, often with minimal downloads and poor ratings.
Head to the Galaxy Play Store to download the authentic Bingo Tour app on Android.
2. How Does Bingo Tour Work?
Ever played classic bingo?
If so, you'll find Bingo Tour strikingly familiar.
Just like those nostalgic bingo hall days, Bingo Tour features an announcer. Every few seconds, they'll call out a number. Hear one that matches your card?
Tap the corresponding square to mark it.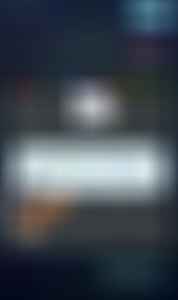 The adrenaline kicks in with a two-minute countdown.
Your mission? Secure as many bingos as you can within that timeframe.
Spot a winning pattern? Hit that eye-catching purple bingo button situated at the screen's bottom right.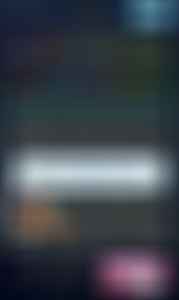 Call out your bingo, whether it's a row, column, diagonal, or the four corners!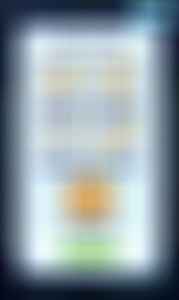 You get awarded points for every bingo you make, for filling spaces quickly, and for multi-bingos. Multi-bingos are filled spaces that complete more than one bingo row.
As you play, you will be awarded power-ups to help you fill your card faster and increase your points. Power-ups must be manually enacted; you can do that by tapping them on the bottom of your screen as they appear.
3. Is Bingo Tour Legit?
Yes, Bingo Tour is a legit app that offers real cash prizes to players.
Behind this game is Avia Games Inc., a well-established name in the gaming world with a record of successful real-money gaming apps.
Bingo Tour has a high rating on the App Store and has received positive user reviews.
But here's a little heads-up:
While Bingo Tour is legit, consider it a fun escape, a digital entertainment hub. And like any form of gambling, there are highs and lows.
So, play for the joy, not the money!
4. How to Get Paid by Bingo Tour
To start entering into cash prize Bingo Tour competitions, you need to deposit some cash into your account.
You can deposit fixed amounts ranging from $5 to $100, and you will get rewarded up to 120% with bonus cash and gems.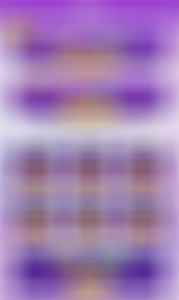 Deposits are necessary for you to be able to compete in cash prize competitions regularly.
You must pay an entry fee to compete for a cash pool. Entry fees for tournaments with smaller prize pools can range from 60 cents to a dollar, whereas those for larger pools can cost a few dollars.
When you earn enough money, you can request a cash-out by PayPal, Apple Pay, or electronic checks.
Remember that withdrawals have a %15 service fee if a minimum of half the amount deposited has not been used.
So, if you put in $100 and haven't played with at least $50 of it, you'll be looking at a $15 fee when you withdraw.
5. Bingo Tour Promo Codes
Bingo Tour offers special prizes every day you use the app.
You can win free cash and gems with the daily bonus, prize wheel, and the flip of fate. This app makes sure to reward you every time you open it. The key is to engage with it regularly.
6. Bingo Tour Cheats
While looking for cheats to gain an advantage in Bingo Tour may be tempting, playing the game fairly and avoiding unethical practices is essential.
Cheating ruins the experience for other players and can result in penalties and bans from the app.
7. Is Bingo Tour Worth Your Time?
Bingo Tour is an entertaining app, but it's not a reliable or sustainable source of income.
It can be a good option if you enjoy playing Bingo and want to pass the time. However, if you're looking for a way to make extra cash online, there are better choices.
8. Alternatives to the BingoTour
Are you on the hunt for games similar to Bingo Tour?
Whether you're an Android enthusiast or an iOS loyalist, a world of cash games awaits you.
Bingo Game Alternatives
Other Cash Games to Explore
While these games offer a blend of fun and potential earnings, they're more for leisure and pocket change.
But if your goal is to boost your online income seriously, it's time to think bigger. Dive into:
Affiliate marketing
Online tutoring
Freelance gigs
Blogging
These avenues let you tap into your expertise and pave the way for significant earnings and personal and professional development.
9. Bingo Tour Reviews and Complaints
Bingo Tour has been making quite the splash on the App Store, with a high rating of 4.9 out of 5 stars, making it the most popular game among all Casino games on the App Store.
However, there are negative reviews among them as well.

Curious about what players are saying?
Here's a sneak peek:
Ummm…

Well first let me say that it's a good game. But I would STRONGLY CONSIDER reading the terms of service and privacy policy. The major head scratcher was that your personal information is being shared with a lot of third party websites, "business partners," "other affiliates" (such as the IT guy), advertising partners (whom use personal info to track you!!), and even share your profile info to other users or website visitors who don't even have any of their services!!! They say you can opt out for the messages, emails, yada yada, but you have to read the "third parties" private policies and to enter your info at your own risk???? (Yet they are the ones sending our info to the third parties) for what to see if I'm fake. And not only are they asking to hand over your private info but they also ask for your ID/ DL or any form of mail for a proof of residency! I understand all this is for their own security risk from their own version of scammers but to be sending my info out to that many different people there is bound to be a screw up somewhere all it takes is one little glance or hack and my info is in the wrong hands and I don't think it's worth the risk…. Im really not hating on the gaming part but maybe ease up on the info sharing it's a scary world out there after all.

Sincerely, concerned citizen

lolimArealcritic on App Store
Best Bingo App and Support Team

This game is GREAT and totally legit!!! I have played just about EVERY bingo for real cash game out n this BY FAR the absolute best! The reason for this is the outstanding work of the Support Team! They answer in a timely fashion n by that I mean w/in 30mins or so. They're always willing to help give tips so u can better your game. They actually LISTEN to our feedback n our suggestions. For awhile people who play everyday on a regular basis we're being thrown into the same gameplay as many of the tournaments or extra cash games. We sent messages to support about it, they sent out surveys n they added n extra games for the tournaments only labeled w/ said tournaments. This way those of us who maybe don't want to compete on that skill level or just want to compete in regular gameplay don't get all of our $$ taken away. They help w/ withdrawals, anything u need to help u get better w/ your game!!!! I LOVE this App n it's 100% the dedication of the Support Team to their players!!! Thank you Aviagames Bingo Tour Support Team, you've helped me SOOOOO much!!! U guys deserve a huge raise n many other reviews that reflect your hard work n dedication!!!! You guys are great!!! This is a 100% REAL REVIEW from a loyal player cuz those guys deserve it!!!

Kitty cats n puppy dogs on App Store
Impossible to win

I downloaded this game because I like bingo and the thought of making a little extra money was very appealing to me. The game itself is fun, however I'm finding that I rarely, if ever, am actually placing for prizes, and when I do it's nothing substantial. I have yet to win enough cash to play a 99 cent round more than once. And yes, everyone may be arguing, "well you have to deposit at least once for things to turn around!" And I have. But I'm consistently getting between 4th and last place. It's happening almost every round. And it's always by less than 100 points too. I can play perfectly, use all my power ups wisely, and I'll still end up 4th place or worse. So if you're wanting to make money from this game, forget it. It'll go to people who are most likely bots and will just make the company more money.

If they would just make the games a little more fair things would be so much better. I'm not expecting to win thousands or even hundreds, but I *do* expect fair gameplay and when I do everything right but still end up losing I just don't want to play anymore.

Lazybones4eva on App Store
Over on Quora, some folks are hinting the game might be rigged. Now, considering Bingo Tour is from a legit US-based company, any shady stuff could get them in trouble.
But honestly? it is almost impossible to tell if the game is rigged.
Meanwhile, on Reddit, there's chatter about a player who hit a $3 win but hit a wall trying to cash out, even though it's above the minimum. Maybe it's a glitch, or perhaps there's more to the story.
Always tread with a bit of caution. Whether it's bad luck or something else, remember there's a risk of losing money.
And while Bingo Tour is legit and offers real cash prizes, it's more of a fun ride than a gold mine.
In essence, play Bingo Tour for fun and don't count on it for financial gains.
10. Tips for Using Bingo Tour
If you decide to play Bingo Tour, here are some tips to maximize your experience:
Play for fun: Enjoy the game as a form of entertainment rather than a reliable source of income.
Set a budget: Decide how much you will spend on the game and stick to it.
Use power-ups wisely: Make the most of the power-ups you receive to increase your chances of winning.
Play responsibly: Remember that the Bingo Tour is a form of gambling, so play responsibly and avoid spending more than you can afford to lose.
Bingo Tour Review: The Final Verdict
To sum it up, Bingo Tour offers a fun gaming experience on iOS, letting players pocket a bit of change along the way.
However, you might want to reconsider if you see it as a steady income stream. The earnings are modest at best, and the returns might not match your effort over time.
And let's not forget, like any gambling game, there's always a chance of losing money, whether due to sheer bad luck or other factors.
Thinking of a more substantial, long-term income?
Shifting your focus to online ventures, like affiliate marketing, might be the way to go.
By dedicating time to craft quality content and promote products, you pave the way for a growing passive income.
I have a top-notch recommendation for those keen to dive into affiliate marketing or explore online business avenues.
This comprehensive platform equips you with the tools, training, and support to kickstart and nurture a thriving online business.
Ready to explore?
What is Your Take on Bingo Tour?
I'd love to hear your thoughts about Bingo Tour – have you used it before?
If so, what was your experience like?
Feel free to share your opinions and experiences in the comments section below.