If you're a Casino games enthusiast on the App Store, Aviagames Inc. indeed rings a bell.
They're the developers behind numerous top-tier real money games.
You might be pondering:
Is Aviagames legit?
What sets their games apart, making them such a hit?
Is it genuinely possible to earn real cash playing their mobile games?
…
If these questions buzz in your head, you've landed on the goldmine of answers.
Stay tuned as I unravel the ins and outs of this leading gaming powerhouse.
Let's begin.
What Is Aviagames Inc?
Aviagames Inc. is a pioneering mobile game development company specializing in crafting engaging games that offer real cash rewards to its players.
For those who love gaming on the go, Aviagames has made its diverse game portfolio accessible through the App Store, Galaxy Store, and web browsers.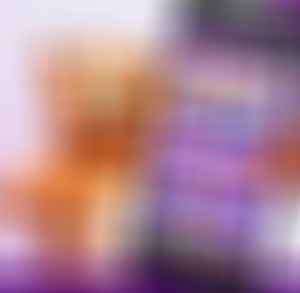 At its core, Aviagames Inc. is renowned for infusing traditional classics like solitaire, 21, and bingo with a modern twist.
What's the twist?
They've integrated tournament competitions into these games, where you can compete and win real cash prizes.
This innovative approach has redefined gaming, making it a household name among gaming fans who also want to gamble with their money.
Is Aviagames Legit?
Yes, the company is legit.
Aviagame has established itself as a reputable name in the mobile gaming industry.
Here's why:
They have several top-ranking games in the App Store, particularly within the gambling and card games categories.
With years of experience, their longevity speaks to their credibility.
Aviagame's legal details, including company address and team members, are readily available for those seeking transparency. A glance at Aviagame's LinkedIn profile provides further insights.
However, as with all gambling platforms, caution is advised. Some users have raised concerns about game fairness and account bans.
Always remember to play responsibly and be aware of the inherent risks associated with gambling.
How Do Their Games Work?
Aviagame presents an array of timeless classics, including Bingo, Solitaires, and 21, but with a contemporary twist.

What sets them apart?
The thrill of participating in real-money tournaments.
So, how does the gameplay unfold?
You can opt to join live tournaments by paying an entry fee.
Aviagame emphasizes that their game mechanics are structured to match players against opponents of comparable skill levels.
If you achieve a position within the top 3 ranks, you're in for a treat, as you'll claim a slice of the tournament's prize pool.
Aviagame's Games
Aviagames offers a variety of classic games, each with its distinct features.

Here's a quick look at their offerings:
Bingo Flash: A traditional Bingo game where players can join different rooms and mark off numbers as they are called.
Bubble Flow: This game challenges players to strategically shoot bubbles to form groups and clear levels. It combines elements of puzzle and strategy.
8 Ball Strike: A digital version of the classic pool game where players can take turns to pot balls and compete against others.
Bubble Buzz: Players are tasked with shooting bubbles to match colors and clear the board, with added challenges as levels progress.
Blockolot: A game combining block puzzles and Sudoku elements, challenging players to place blocks in strategic patterns.

Bingo Tour: This version of Bingo allows players to travel to different rooms, each with its own set of rules and rewards.
Solitaire Clash: A competitive version of the classic solitaire game where players can challenge others and aim for the highest score.
Match 'n Flip: A memory-based card game where players flip cards to find matching pairs while racing against the clock.
Bingo Clash: Win Real Cash: An online bingo game from AviaGames that allows players to compete in real-time against others for cash prizes.
Pocket7Games: Win Cash: A platform that offers a variety of games, from bingo to solitaire to dominoes, where players can compete for real money.
Aviagames Lawsuit
Legal disputes can arise in the competitive mobile gaming world, and Aviagames has not been exempt from such challenges.
Here's a list of the legal matters involving Aviagames:
Staying informed about these legal matters provides a clearer picture of the challenges and dynamics within the mobile gaming industry.
Investigating User's Feedback: An Important Lesson
A recurring theme emerged after thoroughly reviewing user testimonials on platforms like the Better Business Bureau and Trustpilot.
Here's a snapshot of a user's experience:
The user reported winning $700 over a period but faced challenges when attempting to withdraw due to an account ban. !

Aviagames' support responded, highlighting their right to suspend accounts and retain winnings if they suspect cheating. !

The user vehemently defended their integrity, mentioning their unemployment status and urgent financial needs. !

The company reiterated its stance.

The dialogue continued, but neither party seemed inclined to pursue legal remedies over the $700 dispute.
Establishing the veracity of the user's claims or any potential misconduct by Aviagames is challenging.
Similar resentments can be found across various platforms, which leads us to an important lesson.
The Bottom Line?
Relying on gaming for substantial income is risky, especially in dire financial situations.
Regardless of game fairness or company policies, gaming should never be viewed as a primary financial opportunity.
Only wager what you're comfortable losing.
If gaming is purely recreational for you, then it's OK! Enjoy the games and view any potential earnings as a bonus.
Aviagames Inc Review: Key Takeaways
Aviagames has cemented its mobile gaming reputation, with many popular titles and millions of downloads.
Yet, it's crucial to approach with clarity:
Mobile gaming, especially when it involves gambling, should never be viewed as a consistent income stream.
The risks are real – from potential monetary losses to technical hiccups during withdrawals, as experienced by several users.
The stakes are low if you're playing for sheer joy and view prizes as a bonus.
However, weighing the potential pitfalls is essential if you invest significant time, energy, and funds.
Are you looking to diversify your online income sources?
Consider exploring solid alternatives like:
Affiliate marketing
Content creation through blogs
Video marketing strategies
Online tutoring
Freelancing opportunities
…
Your Experience with Aviagames
Have you dived into Aviagames tournaments before? What was your journey like? Do you believe gaming can be a genuine avenue for earning cash?
Drop your insights and experiences in the comment section below.