By diving into this Bubble Cash review, you'll uncover the following:
Is Bubble Cash legit?
Can you make money by playing the Bubble shooting game against other players?
How do play-to-earn mobile games work?
…
Keep reading to get a comprehensive grasp of what Bubble Cash truly offers.
Let's begin.
1. What Is Bubble Cash?
Bubble Cash is a mobile game developed by Papaya Gaming that has gained significant attention for its real-money tournaments.
The company is well-known, with multiple apps on the Apple Store and Galaxy Store with over 20 million downloads (according to the official website).
At its core, it's a bubble shooter game with the added twist of competing for cash prizes.
While it promises fun and potential earnings, it's essential to understand its mechanics and the reality behind its money-making claims.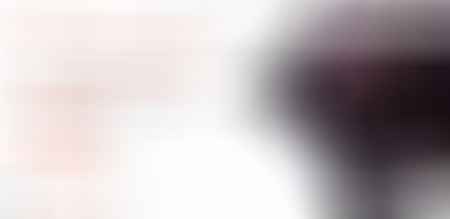 2. How Does the Bubble Cash App Work?
At the heart of Bubble Cash is a simple bubble shooter game.
Players aim to match bubbles of the same color to pop them and score points.
The game becomes competitive when you enter cash tournaments, where you're pitted against other players. The higher you score, the better your chances of winning the prize pool.
But remember:
Just as you can win money, you can also lose it, making it a form of gambling.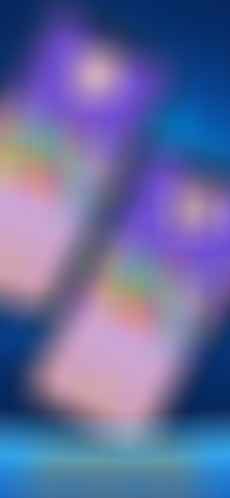 3. Where Can You Download the Bubble Cash App From?
If you're eager to try it out, you might wonder where to get it.
Here's how:
Official App Stores: The most secure way to download any app is through official app stores. You can find Bubble Cash on the Samsung Galaxy Store for Android users. Check out the Apple App Store if you're using an iOS device.
Official Website: Bubble Cash also offers direct downloads from their official websites. You can visit Papaya Games' official website to download all games developed by them.
Before downloading any app on your mobile, always ensure you're getting the app from a trusted source to avoid potential security threats or counterfeit versions.
4. Is Bubble Cash Legit?
Yes, Bubble Cash is a legitimate app.
It is a genuine app developed by the reputable Papaya Games, boasting over 21 million downloads across its gaming portfolio.
Their official site is transparent, showcasing a detailed Privacy Policy and Terms of Service.
They've garnered trust with a solid social media presence, including an Instagram following of over 12k and a Facebook community of 100k. Notably, their Apple store feedback exceeds 90k reviews.
Numerous players have successfully cashed out their winnings.
However, it's essential to understand that while Bubble Cash is genuine, the chances of earning anything meaningful are slim, and the nature of the game means you're more likely to spend than earn.
5. How Do You Make Money With Bubble Cash?
Bubble Cash offers multiple avenues to earn small cash rewards, and here's a breakdown to guide you:
Cash Tournaments
The primary way to make money is by participating in cash tournaments. By paying an entry fee, you stand a chance to win the prize pool if your score hits the top.
Gem Tournaments
Fancy a free entry? Gem tournaments are your go-to. Use in-game gems as your ticket, and while the rewards might be modest compared to cash tournaments, they're a fun, risk-free way to play.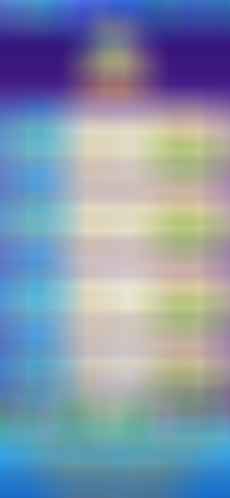 Daily Bonus
Like other mobile gaming apps, loyalty pays off! Regularly logging into Bubble Cash rewards you with bonus gems and sometimes small cash rewards.
Referrals
For every friend you introduce, a fancy $1 finds its way to your account.
Watching Videos
You can earn additional gems by watching video ads.
6. How Do You Get Paid by Bubble Cash?
Most of your earnings with Bubble Cash come from winning tournaments, and once you accumulate a certain amount, you can withdraw your earnings via PayPal.
Your withdrawal request usually will be processed within a few business days, but it may take up to two weeks.
However, many users have reported that reaching the minimum withdrawal amount can be challenging. It's also worth noting that the game has withdrawal fees, which can eat into your earnings.
7. Who is Eligible to Play Bubble Cash?
Given the game's gambling elements, only those aged 17 and above can participate.
Papaya Gaming's terms specify that real cash games are open to residents of the U.S., excluding certain jurisdictions.
Specifically, Papaya cash games are not allowed in Arizona, Iowa, Louisiana, and South Carolina. Furthermore, card-based cash games are restricted in Indiana, Maine, and Montana.
8. Bubble Cash Promo Codes for Today
Occasionally, Bubble Cash releases promo codes that grant free tournament entries or extra cash bonuses.
Stay updated with the latest codes by following their official social media, especially the Papaya Gaming Facebook page.
9. Bubble Cash Cheats
It's essential to approach games like Bubble Cash ethically.
While there might be cheats or hacks circulating online, using them can result in your account being banned. Plus, it takes away from the fun and challenge of the game.
10. Is Bubble Cash Worth Your Time?
While Bubble Cash entertains, it's essential to manage your expectations regarding its money-making potential.
Given its gambling nature, you're more likely to spend money than earn a significant amount. If you're looking for a fun game to pass the time, Bubble Cash can be worth it.
But if your primary goal is to make money, there are more reliable and sustainable methods out there.
Always keep in mind that:
Your money is your most valuable asset. Use it wisely to shape your future.
11. Bubble Cash Alternatives
If you're keen on games that offer cash rewards, there are several alternatives to Bubble Cash:
Mobile Cash Games
Explore these top mobile games that offer cash rewards similar to Bubble Cash:
Cash Giraffe: A platform that lets you earn points for various tasks, which can be redeemed for cash.
JustPlay: Earn rewards for playing new games.
Solitaire Clash: Get paid for watching videos, taking surveys, and more.
Online Surveys for Cash
Looking to voice your opinions and earn some extra cash on the side? Explore these top online survey platforms:
InboxDollars: A popular rewards site that pays users for various online activities
SurveyClub: Established in 2005, it allows users to earn through online surveys.
Swagbucks: Offers users the chance to earn rewards for simple online activities like searching the web, but while it's a legitimate platform, its earning potential is limited.
Affiliate Marketing
Thinking of building an online passive income? Affiliate marketing might be your best bet.
Here's why:
Low Startup Costs: Unlike traditional businesses, starting with affiliate marketing requires minimal investment.
No Product Creation: You promote existing products, eliminating the need for product development or inventory.
Flexible Schedule: Work at your own pace and choose your hours, making it ideal for those with other commitments.
Passive Income Potential: Once set up, some affiliate channels can generate income even when you're not actively working.
Low Risk: Since you're not buying inventory or managing shipping, the financial risk is minimal.
Learn While Earning: As a beginner, affiliate marketing allows you to learn digital marketing skills while potentially earning.
Scalability: As you gain experience, you can expand your efforts, promote more products, or enter new markets.
Interested in diving deeper?
Check out my top-rated program offering training, tools, and a supportive community:
12. Bubble Cash Reviews and Complaints
Many users enjoy the entertainment value of Bubble Cash, but some find it tough to hit the minimum withdrawal threshold.
With a 4.6 average rating from over 90k reviews on the Apple Store, there are still some negative reviews:

A Reddit discussion suggests the company profits significantly from ads, with many players never cashing out.
Meanwhile, a Quora thread acknowledges the game's legitimacy but highlights the stiff competition, making significant earnings challenging.
In general, positive feedback often highlights the game's fun aspect and its legitimacy.
13. Tips for Using Bubble Cash
If you are eager to give the game a try, keep these tips in mind:
Stick to Your Budget: Determine your spending limit. Without a set budget, the temptation to chase small losses can lead to bigger ones.
Prioritize Entertainment: Play for enjoyment, not just the potential earnings. Set realistic expectations and savor the game's fun side.
Bubble Cash Review: Conclusion
Bubble Cash is a legitimate and entertaining mobile game.
You may participate in cash tournaments of Bubble shooting games and win small prizes when you score high in the competition.
If you enjoy bubble shooter games and the thrill of competition, you might find Bubble Cash enjoyable. But always play responsibly and be aware of the costs.
However, its money-making potential is minimal, and it's best approached as a fun pastime rather than a serious income source.
What is Your Take on Bubble Cash?
Now, I'd love to hear from you.
Have you tried Bubble Cash? What was your experience? Do you have any tips or insights to share?
Drop your thoughts in the comments below, and let's start the conversation!