We've all been told, "If it sounds too good to be true, it probably is." And with the buzz around Swagbucks as a quick cash opportunity, it's natural to have questions:
Is Swagbucks genuinely legit?
How exactly does it function?
Can I earn without a catch?
Dive into this in-depth Swagbucks review, and let's uncover the truth behind this popular online earning platform.
1. What Exactly is Swagbucks?
Have you ever wondered about the magic behind Swagbucks?
Let's break it down.
Swagbucks at a Glance:
Origin: Launched in 2008 by Prodege, LLC.
Purpose: An online hub that rewards you for everyday activities. Think of searching the web, participating in surveys, shopping sprees, or diving into new games and apps.
Currency: Earn 'Swag Bucks' (SB) for completing online tasks. Rack up enough, and voilà, redeem them for real money!
Value: 100 SBs? That's a neat $1 in your pocket.
🎥 Check out their intro video:
Now, I sense the skepticism.
"Get rewarded for simple tasks? There's got to be a catch!"
But here's the inside scoop:
They are being paid to host advertisements or conduct market research.
So:
They pass a portion of those payments on to you when you view them, participate in market research, or buy or use something associated with the site.
2. So, Is Swagbucks Legit?
Yes, it is a legitimate platform.
This is one of the infrequent instances in which something "too good to be true" is semi-true.
Here's why:
Track Record: Since its inception in 2008, Swagbucks has been a daily go-to for thousands, helping them earn a little extra. Whether it's answering polls or simply using the Swagbucks search engine instead of the usual suspects like Google or Bing, users have found value.
Parent Company: Behind Swagbucks is Prodege, LLC. They're open about their operations, have transparent contact methods, and have an active support team.
Rave Reviews: Check out the App Store, Play Store, TrustPilot, SiteJabber, BBB, or even Reddit, and you'll find a sea of positive feedback from satisfied Swagbucks users.
Buzzing Social Presence: Swagbucks is active and thrives on social media. Whether it's Instagram, X(Twitter), Facebook, or Pinterest, they constantly engage with their community and share updates.
Proof in the Pudding: Numerous users have showcased their earnings over the years, vouching for legitimacy.
Transparent Domain Registration: A quick check confirms that the swagbucks.com domain is registered transparently; there are no hidden proxies here.

Of course, the platform isn't perfect!
You don't make Swag Bucks with every search you run; sometimes, the polls or surveys you are considered "qualified" to answer are already complete.
That doesn't mean, however, that this website is a scam.
3. How Does It Work?
Step 1: Register
Begin your journey by signing up for a free account. 

Step 2: Set the Stage
Once registered, you should take the initial steps, like verifying your email and completing your profile. This sets you up and earns you your first set of Swag Bucks. 

Step 3: Explore & Earn
With your account all set, you're ushered into your dashboard. This is your gateway to various earning opportunities.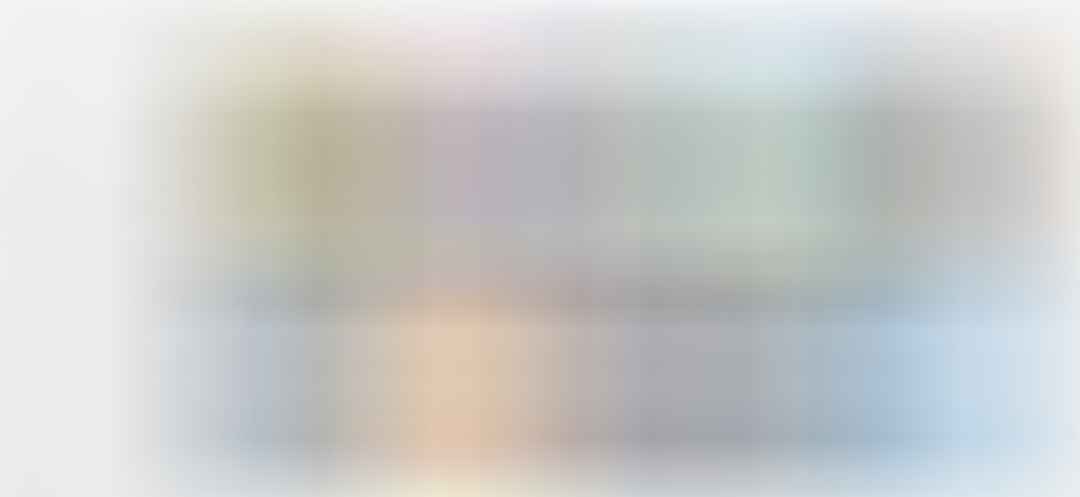 Step 4: Cash In Your Rewards
Once you've amassed a minimum of 100 SBs, you can redeem them via PayPal cash, gift cards, or Visa cards.

4. Main Ways to Earn Money on Swagbucks
Swagbucks provides a variety of methods to accumulate SBs, which can subsequently be exchanged for cash. Here's a breakdown of the primary avenues:
Paid Surveys
You can earn cash rewards by answering surveys and sharing your opinion.
Companies value consumer feedback and collaborate with survey sites like Swagbucks to gather insights, allocating a portion of their advertising budget.
Swagbucks Search Win
You can earn SBs daily by using the Swagbucks search. If you make it your default search engine, you can earn a few cents while browsing the internet.
Periodically, you might receive bonus rewards ranging from 1SB to 1000SB during your searches. While some users in places like this Reddit thread advocate for specific search terms, the official website suggests these bonuses are dispensed randomly.
Swagbucks Discover
Engage with new games and applications to earn rewards.
Playing Games
You can play selected games and achieve specific milestones to earn SBs.
For example, you can accumulate 1200 SBs by reaching level 21 in the 'Klonde' game within a 19-day window. However, achieving this might be challenging and time-consuming.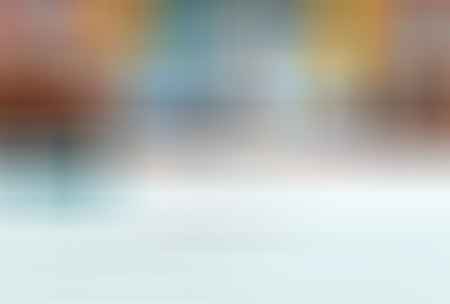 Sign-Up and Earn
Sign up for promoted software or services to earn rewards.

An example: Subscribing to Express VPN, which costs approximately $100, can yield 4000 SBs, equivalent to $40. Not bad if you need a VPN.
Swagbutton
The Swagbutton is a browser extension designed to provide cashback and rewards during regular online shopping sessions.
Additionally, it notifies users of available coupons for products of interest.
Online Shopping
Purchase from partnered brands and receive SBs as cashback for eligible items.
Referral Program
Introduce Swagbucks to friends and acquaintances to receive 10% of their lifetime earnings when they join and earn.
5. Redemption Process for Swag Bucks (SBs)
After gathering at least 100 SBs, equivalent to $1, you can convert these into tangible rewards.
Redeeming methods include PayPal, pre-paid Visa cards, and various Gift Cards. It's worth noting that processing these requests might require up to 10 days.
6. Pros and Cons of Swagbucks
Pros
It's free
No previous knowledge is required
The user interface is intuitive and easy to navigate
It's a legitimate platform to earn some extra cash
Offers a variety of reward options
Cons
Limited earning opportunity
Slow to earn Swag bucks
Some tasks demand considerable effort for minimal points
There have been reports of extended wait times for payments
7. Swagbucks Reviews And Complaints
8. Alternatives to Swagbucks
While Swagbucks is a popular choice for many looking to earn online, several other platforms offer similar opportunities.
Here are a few notable alternatives:
InboxDollars
Much like Swagbucks, InboxDollars rewards users for various online activities. This includes reading emails, taking surveys, playing games, and shopping online. One of its unique features is that it gives users a small cash bonus just for signing up. Read my InboxDollars review.
SurveyJunkie
As the name suggests, SurveyJunkie is primarily focused on surveys. Users can earn points by providing their opinions on various topics. These points can then be redeemed for cash or gift cards. It's known for its user-friendly interface and various survey topics. Read my SurveyJunkie review.
OneOpinion
OneOpinion offers users the chance to earn by taking surveys. What sets it apart is its fast payout system. Once users reach the minimum threshold, they can redeem their points for cash or gift cards. Additionally, if a user is disqualified from a survey, they still receive a few moments as compensation. Read my OneOpinion review.
Pinecone Research
A trusted name in the online survey industry, Pinecone Research offers users the chance to earn by providing product feedback before they hit the market. Read my Pinecone Research review.
Branded Surveys
As the name suggests, Branded Surveys is all about surveys. Users earn points for every survey they complete, which can be redeemed for cash or gift cards.
Ipsos i-Say
A well-established name in the market research industry, Ipsos i-Say offers users the chance to earn by surveying a wide range of topics.
Frequently Asked Questions (FAQs) about Swagbucks
Who is the ideal user for Swagbucks?
Swagbucks caters to anyone looking to earn some extra money online.
Whether browsing the internet, watching videos, taking online surveys, or engaging in other routine computer activities, Swagbucks offers opportunities to earn.
Are there restrictions on who can join Swagbucks?
Swagbucks isn't globally accessible. However, if you're at least 13 years old and reside in the following countries, you're eligible:
United States (including its territories)
Ireland
France
Germany
Australia
New Zealand
India
Canada
Spain
Portugal
United Kingdom
Can teenagers benefit from Swagbucks?
Absolutely. As long as you're 13 or older, you can join and earn on Swagbucks.
Is there any truth to the Swagbucks scam rumors?
Rest assured, Swagbucks is a legitimate platform. Operated by a recognized company, it has been a trusted name since 2008. The myriad of positive reviews across various platforms further solidifies its reputation.
Does Swagbucks offer PayPal as a redemption option?
Yes, users can opt for PayPal when redeeming their rewards.
Swagbucks Review: Wrapping Up
Swagbucks stands out as a genuine platform, allowing users to earn rewards for straightforward online tasks.
Whether you're on the go with their app (available for both Android and iOS) or browsing on your laptop, the platform is accessible and user-friendly.
Swagbucks might be a top pick for those who appreciate cashback opportunities or seek to pocket extra cash during their spare time.
However, a word of caution:
While Swagbucks offers various earning avenues, the earning opportunity is small.
The platform isn't a substitute for a full-time income. Most days, you'll find that your earnings are modest, less than a few dollars.
That said, Swagbucks does provide a swift avenue for a few more bucks from your online activities.
That said:
It is worth exploring other avenues to generate a substantial online income.
Consider delving into online business ventures, affiliate marketing, video promotions, tutoring, or freelancing, to name a few.
These paths often offer more significant earning potential and can be tailored to your skills and interests.
Your Take on Swagbucks?
I'm eager to know your perspective on Swagbucks.
Have you tried it out?
What was your experience like?
Is there something crucial you believe I overlooked in this review?
Your insights are invaluable. Please share your stories and experiences. I look forward to our continued conversation!
---

Name: Swagbucks Website: https://swagbucks.com Key People: Josef Gorowitz, Scott Dudelson, Chuck Davis, Eron Zehavi Costs: Free
LEI Rating: 4 out of 5      |      Scam or Legit: Legit      |      Is it recommended? Yes!
---