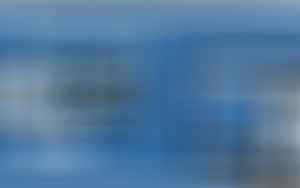 Is MOBROG survey legit? Does it really worth your time?
Let's find out.
In this review, I will take a look at MOBROG and its online reviews.
If you are one of the people who want to know the end of the story fast, click here and read the 30-second summary of MOBROG review.
What is MOBGOR?
It is a paid survey site which lets you earn money by participating in online surveys and mobile surveys.
This website is owned by SPLENDID RESEARCH GmbH, which is a German market research company and it is available for people living in most countries.
You can earn on average something between $0.5 to $3 for every survey and you can cash out via Paypal or Skrill once you have earned at least $6.25.
You can also earn money by referring your friends. Each active friend will earn you $1.25. Active referred to people who have completed at least 3 surveys.
Here is the official introduction video:
Inside Mobrog
Let's take a look at the member's area.
Registration
Registration is very simple and it only requires your basic information.

However, you need to provide more information later in order to be eligible to take surveys.
Dashboard
When you log in to your account, you will see a very simple dashboard full of ads.

As you can see, you need to complete a starting survey before you can take the real surveys for money.
It takes around 5 minutes to complete it and you will get no reward for completing it.
Here is what I saw on my dashboard after I finished the starting survey:

As I am writing this review, there are still no available surveys in my account.
In general, the number of surveys you can find depends on your profile, location, etc. So, maybe my profile is not very exciting for survey takers.
Achievement section
There is an achievement section on the menu. Here is how what you can find in this section:

As you can see, it just tracks your MOBROG achievements in order to motivate you.
There is nothing special here.
The last notable thing in the member's panel is that they show lots of ads in the member's panel.
Apparently, their main source of income is advertising.
Is MOBROG a SCAM?
The short answer is no.
The website has been online for many years and it is paying without any major problem so far.
However, you should be careful with this site.
If you take a look at the Whois info, you will find that the domain owner information is hidden.
Here, you can see the screenshot:

This is not professional for a website which is owned by an official company.
Usually, reliable companies submit their real information as the domain owner.
MOBROG reviews and complaints
They have a total number of 12 reviews with an average rating of 3.2 out of 5 on SurveyPolice.
Here you can see three of the most recent reviews.
The first review is for MOBROG UK:

The second review is for MOBROG CA:

The last review is for MOBROG US:

Things are a bit different on TrustPilot.
You can find more than 14500 reviews on TrustPilot with an average rating of 9 out of 10 which is really high, unlike SurveyPolice rating.
But, what is a little odd for me is that most reviews here are very short and they don't have specific details.
Here are a few of the reviews submitted on Trustpilot:



As you can see the content of the reviews are very cliche and general. The quality of them is so low that you cannot easily trust them.
Alternative paid surveys
All in all, MOBROG is not the best survey site in the world. The functionality of the website is very basic and they have very few surveys to offer.
The good news is that,
If you are interested in online surveys, there are much better websites you can use.
Here are 2 alternatives which are very popular and reliable:
SwagBucks
Swagbucks is one of the most popular survey sites.
Unlike MOBROG, it offers you a variety of ways to earn extra cash online like: Watching videos, Searching, etc.
Here is the official website link: Swagbucks.com
Read a complete review of SwagBucks
SurveyJunkie
With a clean design and relatively high-paying surveys, this one also worth checking out.
It is also a fast-growing website and their traffic is increasing day by day.
Here is the official website link: SurveyJunkie.com
Read the complete review of SurveyJunkie.
Summary of MOBROG Review
Here is a summary of my review:
MOBROG lets you earn money by taking online surveys and mobile surveys

It is a legit business owned by a German company

It is available in most countries
The minimum cash out is $6.25
It does not worth your time
There are very few surveys available
To conclude, MOBROG is not a scam but it does not worth your time.
If you like to take part in online surveys, check out the more popular alternatives.
Final Words
As you may probably know, taking online surveys can never become a main source of income. It is just a way to earn a few bucks online.
I think doing online surveys is a waste of time because the earning potential is very low and you will eventually become tired of doing it.
You can put the same amount of time into something more valuable and more serious and create a passive income.
The wisest way to spend your time online is to create something once and get paid for the rest of your life.
Interested?
You can take a look at our #1 recommendation to learn more.
As always, if you have any questions or comments, just shoot it down here and I will happily respond as soon as possible.
Talk soon,
Ash

Name: MOBROG
Website: mobrog.com
Owners: SPLENDID RESEARCH GmbH
Costs: Free!
LEI Rating: 3 out of 5
Scam or Legit:

Legit!

Is it recommended?

No!