By reading this Starry For Cash review, you'll get to know:
Is Starry For Cash legit?
Can you really make money by growing a virtual money tree?
Are there any payment proofs?
….
If you're short on time, check out the 30-second summary of this review!
Let's begin
1. What is Starry For Cash?
The Starry For Cash app is an engaging Android money-making game, available for download on the Google Play Store, that allows players to accumulate virtual dollars by nurturing and growing a virtual money tree.
This fun and interactive experience offers you the opportunity to earn in-game currency while enjoying a planting game.
Essentially, it's a gamification method to hook you in and to give you a reason to believe you are really earning money.
Then, as you play the game, they throw lots of ads at you.
In fact,
This is how they are making money.
The app claims you can turn your virtual dollars into real PayPal money once you earn at least $1,000.
Sounds too good to be true?
I know!
While it's possible to earn money through mobile apps and online games, it typically requires significant time and effort to accumulate a substantial payout.
If an app is promising large sums of money for minimal effort, this may be a red flag that the offer is not legitimate.
In this case, it's highly probable that the creators are running a scam and have no intention of paying out rewards. By setting an impossibly high threshold, they can keep users engaged without ever having to pay them anything.
Unfortunately, this type of scam is not uncommon in the world of mobile apps and online games. As a user, it's important to be wary of any app that promises rewards but sets a high payment threshold that seems too good to be true.
By doing this, they may also be attempting to avoid legal issues related to payouts by making it difficult for users to cash out.
2. How does Starry For Cash work?
Like its rivals, the Starry for Cash game works very simply.
It makes money from the ads and promotional videos while encouraging you to play the game.
In this addictive game, you can accumulate virtual dollars simply by tapping on the tree.
In order to get the dollars, you need to watch an advertisement. As you collect and accumulate more dollars, you can level up but you can't transfer the money into your PayPal.
When you try your luck with the lucky spin, you could potentially score additional rewards.
As you accumulate virtual dollars, the game becomes quite captivating, enticing players to spend hours playing with the hope of ultimately withdrawing their earnings.
3. Is Starry For Cash Legit?
No, it's not a legit game.
Put simply, you can't get game rich only through the process of planting trees in a virtual app.
Now, let's get deeper.
First of all, there are no details about the developers.
The only way to contact them is via a strange Gmail: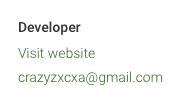 Their privacy policy page is removed and their website doesn't work.
The minimum payment of $1,000 is so high that you'll never reach there.
It only wastes your time until you get frustrated and let it go.
If you go to the developer profile of Starry For Cash on Google Play, you'll see that all their apps are designed to win easy money: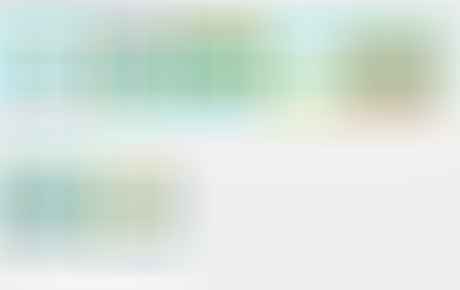 Most of them are simple games or tree-planting apps offering cash rewards for simple tasks without needing to have any special skills.
One of them, Click Money, seems to be a clone of Starry For Cash.
It's strange that Google hasn't taken down the games yet, but I strongly advise you to avoid them.
4. How to cash out on Starry for Cash?
According to the Starry for Cash app, rewards can be redeemed via PayPal once a threshold of $1,000 is reached. However, it is uncertain if any money can be successfully withdrawn from the platform.
In other words, reaching the payout threshold is almost impossible.
5. Starry For Cash reviews and complaints
This Reddit post about the Starry for Cash app contains complaints from users stating that Starry For Cash is a fraudulent scheme.
The individuals have not received funds from their PayPal account and are pursuing legal action against the company.
6. Starry For Cash payment proofs
There is no evidence of payment provided by Starry For Cash.
This game is a scam and there's no chance of earning real money from it.
So, the best thing to do is to stay away from it.
Summary of Starry For Cash review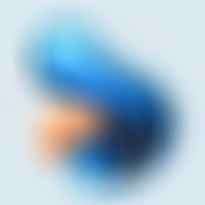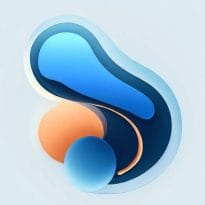 Starry For Cash is an Android game that allows you to nurture a virtual money tree.
The game claims to offer the opportunity to earn thousands of real dollars through the tree, but this claim is unfounded.
In this review, I conclude that the game is a scam and strongly advise you to avoid it.
I recommend steering clear of all games developed by this company.
If you've had negative experiences with this app, consider reporting them on Google.
In summary, the notion of money trees is nothing more than a myth, especially when it comes to real-life situations.
Scammers often employ crafty tactics that drain your resources and waste your time, yet people still fall prey to their schemes due to the lure of fast cash.
If you truly desire a reliable income stream, it is essential to invest significant time and effort into building one. If this interests you, I recommend my #1 ranked program which provides top-notch training, tools, and support for launching your online business. However, keep in mind that the ultimate responsibility rests on you to take action on what you learn.
What do you think about Starry For Cash?
Have you ever attempted to grow a money tree or used similar apps with unsatisfactory results?
I value your opinions and welcome your thoughts and comments.
Rest assured that I will respond as soon as I can.