Are you curious about Kyani?
Have you considered whether Kyani is a scam or a legitimate business opportunity?
You're in the right place if you're seeking comprehensive insights into how Kyani's MLM model works and what health products it offers.
This Kyani review will provide all your information about this MLM health and wellness company.
1. What is Kyani?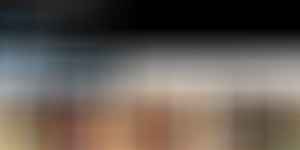 Kyani, established in 2005 by Kirk Hansen, Carl Taylor, and Dick Powell, is a global network marketing company specializing in health and wellness products similar to LiveGood.
Their main marketing method is network marketing or MLM.
It operates in over 50 countries and claims to enhance lives through high-quality nutritional supplements.
UPDATE:
In a recent development, Kyani announced that the mental wellness company Amare acquired Kyani in September 2023.
2. Understanding MLM
MLM, or Multi-Level Marketing, also known as network marketing, pyramid selling, or referral marketing, is a business model where you can earn commission from two sources:
direct sales
sales from your referral network.
Every MLM company, including Kyani, has its unique compensation plan, but the central principles remain consistent.
In Kyani's case, it offers commissions for up to nine generations according to its compensation plan.
Does it sound exciting?
3. The Reality of MLM
While MLM businesses might seem enticing due to their potential earnings, the reality often falls short.
Most people fail to make substantial money from MLM companies, with most profits going to those at the top of the pyramid.
A Federal Trade Commission report reveals that over 90% of people lose money in MLM businesses.
This is mainly due to the challenging nature of building and maintaining a good referral network.
For these reasons, I don't like the MLM business model.
Let's take a look at the company's products.
4. Kyani Health Products
Kyani's product line is diverse and centers around health and wellness.
IMPORTANT: The description of each product is extracted from the official website. The company claims the benefits; I am quoting from the Kyani shop.
I am not affiliated with Kyani, nor do I recommend their products.
Here are some of the essential products you'll find in their lineup:
1. Fleuresse

This is a skincare range designed to hydrate and nourish your skin. Made with natural ingredients such as Swiss apple and blueberry, the Fleuresse set includes items like the "Fleuresse cleanser & serum set" and "Fleuresse eye creme."
2. Kyani Sunrise

A nutritional supplement packed with antioxidants, Kyani Sunrise features Wild Alaskan Blueberries. This product can be purchased individually or as part of a package with other Kyani products.
3. Kyani Sunset

Kyani Sunset is formulated with tocotrienols, Omega-3s, Beta Carotene, and the essential Vitamin D. It's designed to support vital body systems such as cell health and the immune system. Like Kyani Sunrise, this product can be bought alone or bundled with other items.
4. Kyani Nitro Family

The Nitro Family products aim to increase the production of Nitric Oxide, which has benefits like boosting your energy, encouraging your body's natural inflammatory response, and supporting healthy circulation. Two versions are available: Nitro Fx and Nitro extreme, with Nitro extreme containing a higher nitrate content.
They also offer different bundles of these products costing up to 500$.
Kyani also offers bundles of these products, which cost up to $500.
Additionally, they facilitate the donation of Potato Paks to remote locations where access to essential nutrition is limited.
Kyani products' side effects
Please note that the descriptions of these products are sourced from Kyani's official website.
These are the company's claims, which have not been scientifically verified or tested by drug companies.
It's always a good idea to consult your doctor before trying new health products due to potential unknown side effects.
5. Kyani's Money-Making Opportunity
While Kyani might seem like a lucrative business opportunity, it's essential to understand who it suits best.
If you're a seasoned salesman or experienced in MLM businesses, Kyani might be worth exploring.
However, if you're a novice, it's best to steer clear as the startup costs can be high and profits challenging.
Don't worry, though!
There are plenty of other ways to earn passive income online.
One of the most beginner-friendly methods is affiliate marketing.
Affiliate marketing offers an excellent platform to kickstart your online income journey. You can learn the ropes from various high-quality training platforms. Wealthy Affiliate, for instance, is a reliable place to start.
Let's take a quick look at how Kyani stacks up against Wealthy Affiliate:
6. Kyani Complaints and Lawsuits
Kyani has 7 complaints lodged on the Better Business Bureau in the past 3 years, mainly about shipping and refunds.
Kyani Lawsuit
A class-action lawsuit was also filed against the company, primarily concerning illegal health claims.
The complaint includes illegal health claims, and you can track the case on TruthinAdvertising.org.
The latest update is for November 2020: "The appeal in the Ninth Circuit Court of Appeals was voluntarily dismissed."
7. Is Kyani Legitimate?
Though Kyani operates legally, its pyramid-based marketing model primarily benefits those at the top.
The company's global income disclosure statement reveals that over 90% of members earned less than $400 in two years.
Therefore, while Kyani isn't a scam, making substantial profits from promoting its products can be incredibly challenging.
Conclusion: Is Kyani the Right Choice for You?
Whether Kyani works for you boils down to your experience and goals.
For experienced marketers in the health niche or seasoned MLM participants, Kyani could be a fit.
Conversely, if you're a beginner, it's advisable to tread carefully with Kyani and similar MLM companies. These business models are often skewed towards the top earners, leaving newcomers struggling to profit.
Before using any health products, including Kyani's, consulting with your doctor is strongly recommended.
Remember, if you're keen on starting an online business, you're not confined to the health niche or a specific set of products. Affiliate marketing provides a flexible alternative, allowing you to promote high-quality, profitable products across various sectors.
Want to learn more about affiliate marketing? There are plenty of resources available – check out my #1 recommendation.
Your Thoughts Matter

Have you had any experience with Kyani's products?
What are your views on health supplements similar to those offered by Kyani?
And how do you feel about MLM businesses in general? We'd love to hear from you!