You may have come across a website called The Savvy Sampler.
The website claims to offer free samples of popular products in exchange for filling out surveys and providing feedback.
However, with so many scams and schemes out there, it's natural to wonder if The Savvy Sampler is legitimate.
In this review, I'll explore the website's claims, reviews from users, and other key factors to determine if The Savvy Sampler is a trustworthy platform.
What is The Savvy Sampler?
The Savvy Sampler is a website that offers free samples of various products, ranging from beauty and skincare to food and drink.
The website claims that users can sign up for free, fill out surveys, and receive free samples in the mail.
The samples are sent to users in exchange for their feedback on the products they receive. The website also claims that it partners with various brands and companies to provide users with a wide range of products to sample.
There are two main domains associated with SavvySampler:
TheSavvySampler.com
This is the main domain where you can search through various samples, deals, and sweepstakes.
SavvySamplesOfficial.com
This is a landing page that forces you to fill out a form with your personal details to get free samples. Then, it redirects you to third-party websites or the TheSavvySampler main domain.
How Does Savvy Sampler Work?
SavvySampler Samples
Savvy Sampler has carved out a niche by curating a selection of products that offer free samples.
The platform presents a list of these items, with descriptions and guidelines on how you can secure these samples at zero cost.
It's important to note that Savvy Sampler acts as a showcase platform, highlighting products from third-party providers.
While Savvy Sampler maintains that it performs preliminary assessments of these products prior to featuring them, it's always a smart move to carry out quick research on any product you're considering for a free sample.
When engaging with these third-party providers, be mindful of the information you share.
Essential personal details, like an email address, may be required, but never divulge your credit card information unless you're confident of the site's trustworthiness.
SavvySampler Deals
The deals section of Savvy Sampler is a list of products offered at discounted prices.
Similar to the samples, these deal offerings are sourced from third-party vendors.
As you navigate through the instructions for each product, you'll be directed via a link to the primary vendor's site where you can complete your discounted purchase.
SavvySampler Sweepstakes
Savvy Sampler provides a list of free lotteries and contests with enticing prizes, ranging from sizable cash rewards to electric bicycles, and even cars.
It's worth noting that many of these sweepstakes are engineered to go viral, which means you'll need to share them to boost your chances of winning.
However, despite the potential for increased odds, the reality is that your chance of winning remains very small.
The credibility of each sweepstake is largely dependent on the reputation of the contest holder. Therefore, it's advisable to investigate the company hosting the contest before entering.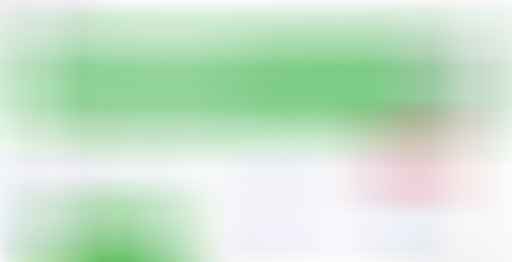 Is The Savvy Sampler Legit?
The verdict is somewhat mixed.
Given that Savvy Sampler primarily presents third-party offers which are mostly free, it's tricky to label it as a scam. However, the sweepstakes section can raise eyebrows as the prizes seem almost too good to be true.
While it might not be a scam in the strictest sense, it seems prudent to tread with caution.
Savvy Sampler's privacy policy clarifies that it collects personal data, such as your name, email, and postal address. According to them, this information aids in dispatching free samples and surveys to users and might be shared with their third-party partners. Nonetheless, the policy assures that users can opt out of receiving emails and newsletters from Savvy Sampler and its associates.
When it comes to the terms of service, it's specified that you need to be at least 18 years old to sign up for Savvy Sampler. Furthermore, the website disclaims any responsibility for potential damages or losses that may arise from using the platform.
Savvy Sampler Reviews And Complaints
The Savvy Sampler has a mixed bag of reviews, with some users claiming that they received the promised free samples, while others reported that they never received anything.
Some users also reported that they received spam emails and calls after signing up for The Savvy Sampler.
You can read several of these reviews on this Quora page about Savvy Sampler.
The Savvy Sampler Review: Conclusion
So, is The Savvy Sampler legitimate?
The answer is not a clear-cut yes or no, as there are both positive and negative reviews from users and some concerns about the website's privacy policy and terms of service.
However, it's important to exercise caution when signing up for any website that requires personal information.
In addition, always carefully read the terms of service and privacy policy of a website before providing any information to them.
If you do decide to use samples or deals from The Savvy Sampler website, be sure to check out the third-party vendor and do a short research about it.
With patience and caution, you may be able to receive some free samples and provide helpful feedback to brands and companies.
What's Your Take on Savvy Sampler?
Ever experienced snagging free product samples from the internet?
Got any questions or thoughts on this review?
Don't hesitate to drop them below! I'll be thrilled to get back to you in no time.