By reading this JustPlay review, you'll get to know:
Is the JustPlay app legit?
How can you earn money by playing this mobile game?
What are the payment options?
…
If you have any of these questions in mind, you're on the right page.
If you're short on time, check out the 30-second summary of this review.
Let's start
1. What Is JustPlay?
JustPlay is a highly sought-after Android app that gives you the opportunity to earn cash simply by playing games. With over one million downloads on the Google Play store, it is among the most popular apps of its kind in the market. So, if you're looking for a fun and effortless way to make some extra money on the side, JustPlay could be the perfect app for you!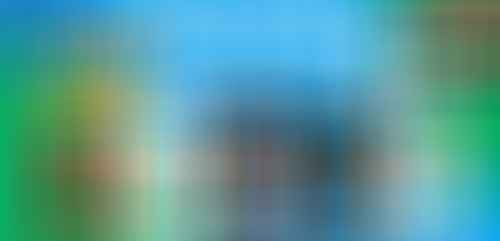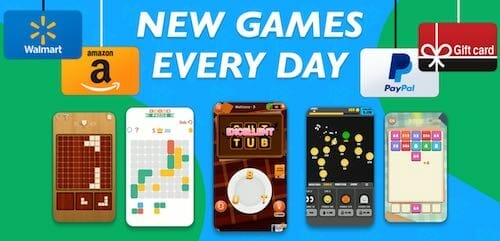 justplayapps.com is an exciting platform that allows you to make real money by playing a variety of mobile games. This innovative app is developed by JustPlay GmbH, an international group specializing in advertising technology and gaming based in Berlin, Germany.
JustPlay acts as a bridge between developers and gamers, offering rewards to both groups.
By playing new games on the app, players can earn extra cash while developers can promote their games on a large scale with an affordable budget. In addition, developers get early feedback from game enthusiasts, making it a win-win situation for everyone involved.
So, whether you're a gamer looking to earn some extra cash or a developer seeking to promote your new game, JustPlay has got you covered!
2. How Does JustPlay Work for Players?
Download the app and Signup
First, you should download the app from Google Play Store and go through the easy signup process.
Keep in mind that it works on android versions 7 or higher.
Does the JustPlay app work on iPhone?
No, at the time of writing this review, it is only available for android devices.
Once you're set up, you'll be able to start earning in-game currencies through multiple methods.
Earn JustPlay coins
Method1: Download and play recommended games
In your membership area, you'll find a list of games that you can download and start playing right away. By doing so, you can earn coins that can later be exchanged for real money.
Each game offers a different cash reward, often with a download bonus, which means you can earn some coins just by downloading them. As you continue playing, the amount of coins you earn will decrease over time to encourage you to try new games.
It's important to note that while playing these partner games, you may encounter multiple video ads that can be somewhat annoying.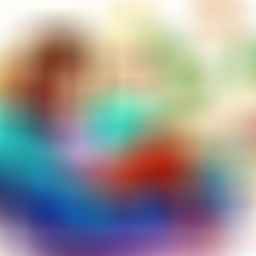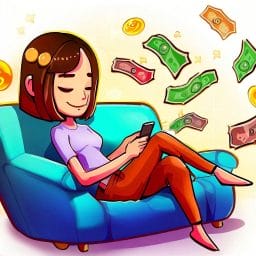 Method 2: Complete paid offers
In addition to downloading and playing recommended games, another way to earn coin rewards on JustPlay is to explore the paid offer section. Here, you'll find a variety of offers that require you to achieve certain in-game goals in order to earn rewards.
While these offers may take longer to complete than simply playing games, they often have higher rewards associated with them. By following the instructions for each offer and putting in the time and effort required, you can accumulate coins more quickly and potentially redeem them for even greater rewards.
Method 3: Watching video ads
The last method to earn rewards on JustPlay is by watching promotional videos. These videos are typically around 30 seconds long, and once you've watched one, you'll need to wait a few minutes before being able to watch the next one.
While watching videos may not be as lucrative as other earning methods, it can still be a fun and easy way to accumulate coins over time.
Once you've earned enough coins, you can request a cashout and turn them into real money or gift cards of your choice.
Withdrawing your rewards
The upside of this platform is that there's no minimum requirement, so you can withdraw your earnings no matter how small they are. Plus, JustPlay offers several payment methods, including PayPal, Amazon gift cards, and Google gift cards.
You can also donate your rewards to selected charities if you wish.
Keep in mind that it's always a good idea to read the terms and conditions before using any rewards platform to make sure you know what's required to earn rewards and how to redeem them.
3. Is the JustPlay App Legit?
Yes, it is a legitimate application.
JustPlay has quickly become a popular platform for earning rewards, with over 1 million downloads and lots of good ratings on the Playstore.
The game is developed by JustPlay GmbH, and its co-founders – Carl Livie, Gil Mincberg, and Mirko Aquaro – have public profiles. This level of transparency can be reassuring for users who want to know more about the people behind the platform.


The website features a well-written terms of service and privacy policy.
In addition, if you have any questions or concerns, the JustPlay team can be reached through the email presented at the footer of there website.
4. JustPlay App Reviews and Complaints
JustPlay has received thousands of reviews on the Google Play Store, many of which are positive. Users appreciate the variety of earning methods available and the flexibility in payout options.
However, some users have expressed concerns about the randomness of payments and the limited earning potential. Some Reddit posts suggest that rewards can vary greatly from one game to another, and while some users have reported earning a decent amount in a short period of time, others have expressed frustration with the low-income opportunities.
While JustPlay can be a fun way to earn some extra cash or gift cards in your free time, it may not be the most reliable source of income for everyone.




You can check out the whole discussion here:
5. How Do You Cashout on JustPlay?
There is no minimum payout threshold and you can get your rewards via PayPal even if it is less than $1. You can also exchange your rewards for gift cards or donate them to charity. Payments are made once every 3 hours.
You may also wonder:
How much money can you earn by JustPlay?
The amount of money you can earn will depend on a variety of factors, including the specific offers and games available at any given time, as well as how much time and effort you're willing to invest.
Based on experiences shared by users in Reddit posts and other reviews, it's safe to say that you cannot earn more than $20 per month even if you spend a lot of time playing games every day.
6. JustPlay Hacks and Strategies
It's important to keep in mind that there is no magic way to earn money online, and you cannot hack JustPlay or any other rewards platform to earn money. While these apps can provide small rewards for your spare time, they are not a reliable source of income and should not be relied upon as such.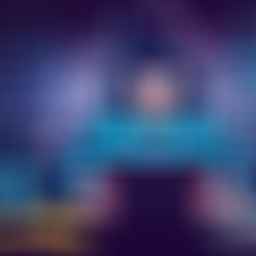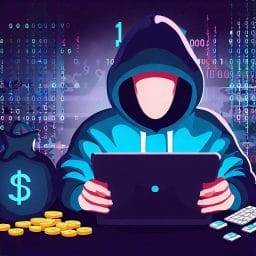 That being said, if you do decide to use JustPlay, there are some strategies you can consider to maximize your earning potential:
Create a new email address
When you use get-paid-to games or apps like JustPlay, it's common for them to ask for your email address and other personal information. While this is necessary for creating an account and redeeming rewards, it's important to keep in mind that you may be giving the app consent to share your email address with third parties.
This can lead to a significant amount of unwanted emails and spam in the future, even if you stop using the app. To avoid this issue, it's wise to create a separate email address specifically for using apps like JustPlay.
By creating a new email address that you only use for these types of apps, you can help protect yourself from unwanted spam and make it easier to manage your inbox. This way, you can still enjoy the benefits of earning rewards through JustPlay without compromising your privacy or cluttering up your main email account.
Only go for the high-reward offers
While it may seem obvious, it's important to keep in mind that not all games and offers on JustPlay are created equal when it comes to rewards. Some may offer higher payouts than others, and it's generally more efficient to focus your time and energy on those with a relatively higher reward.
By doing some research and checking out relative pages on Reddit or other forums, you can get a better sense of which games and offers tend to offer the best rewards.
7. Is JustPlay Worth Your Time?
In my opinion, it is not worth your time.
While JustPlay can be a fun way to earn some extra cash or gift cards in your spare time, it's important to keep in mind that the rewards are typically quite small and should not be relied on as a primary source of income.
If you're serious about making money online, there are many other opportunities available that may provide more substantial earnings. One option is to invest your time in creating your own business, whether it's through freelancing, starting a blog or YouTube channel, or launching an online store.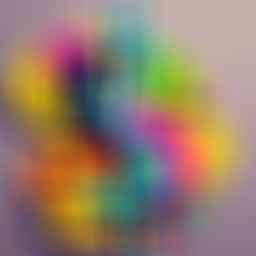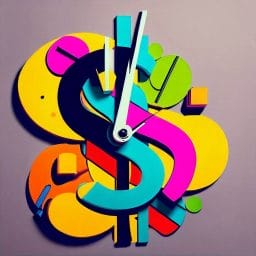 There are many communities and resources available online that can help you get started, such as educational courses, mentorship programs, and networking groups. By investing your time and energy in building your own business, you can potentially achieve greater financial freedom and independence over the long term.
Here you can find my recommended community that will help you do that:
Click here to create your starter account
Sign up for a free account and kickstart your journey to building a dependable passive income stream.
However, it's important to note that this process requires dedication and perseverance – taking actionable steps towards your goals is crucial. Start learning today and pave the way to financial freedom!
Summary of JustPlay Review
JustPlay is a legitimate Android app that provides various ways to earn rewards, including playing games, completing offers, and watching ads.
Developed by JustPlay GmbH, the platform allows users to request a PayPal cashout for even small amounts since there is no minimum payout requirement.
The rewards you earn on JustPlay are random and vary depending on the game you play, which may limit your earning potential over time.
While JustPlay can be a fun way to earn some extra cash or gift cards in your free time, it's important to keep in mind that your earning opportunity is very limited.
In conclusion, it's important to keep in mind that survey sites and rewarding games like JustPlay operate on the same basic business model. These platforms earn money by partnering with third-party services and sharing a portion of their profits with users in exchange for their time and opinions.
However, this model has its limitations, and it can be difficult to earn substantial amounts of money through these types of platforms alone. While JustPlay and similar apps may provide a fun way to earn some extra cash or gift cards, you may need to spend a significant amount of time completing offers and playing games to see any real returns.
If you're looking for a more substantial business opportunity, there are many options available online. For example, my top-rated program is a community that helps aspiring entrepreneurs create their own businesses from scratch. By providing educational resources, mentorship, and proper tools, this program can help you build a successful business and achieve your financial goals over time.
What Do You Think?
If you have any experience using JustPlay or similar rewards apps, we'd love to hear from you!
Have you earned rewards by playing mobile games, completing offers, or watching ads on these types of platforms?
If you have any questions about JustPlay or other rewards apps, don't hesitate to ask – I'll do my best to get back to you as soon as possible.