Does earning a passive income for doing nothing sound cool?
Well,
HoneyGain is a multiplatform application that claims you can do that by sharing your internet traffic.
I've tested HoneyGain for 3 days and in this review, I share everything you need to know about it.
If you are a lazy reader (Like me), or you're short on time you can read the 30-second summary of the HoneyGain review.
What is HoneyGain?
It's an app that allows you to earn passive income from sharing your internet connection.
Here is the official video explaining how it works:
According to the video, you can earn money from your unused internet bandwidth.
Your earnings depend on the demand for traffic in your country, your internet connection speed, and the number of connected devices.
How does HoneyGain work?
It provides proxy services (VPN) to third parties.
According to the HoneyGain FAQ page:
The HoneyGain network is researchers from e-commerce, advertising, and web intelligence companies.

HoneyGain.com
Income from the network is then distributed to users, who allow HoneyGain to use the internet connection they're using.
How to use HoneyGain?
First,
you need to create a free account on HoneyGain.com:

Then,
you should download the application on the devices you want to use and log in to your account.
With each account, you can connect up to 10 devices.
How to make money with HoneyGain?
Connecting devices and letting them use your network is the main way to make money with HoneyGain.
You can earn a small amount of extra cash ($1 to $10 per month) by turning the content delivery option on.
I've tested HoneyGain for 3 days to write this review.
Content delivery was either unavailable or in a queue status during my test:

You can also earn prizes for winning the daily Lucky Pot.
Once I clicked on the LuckyPot prize and I earned 10 credits worth $0.01.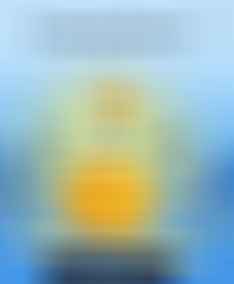 Finally,
you can earn through their referral program.
You will earn 10% of the earnings of all users who sign up for the service through your link.
Is HoneyGain Legit?
HoneyGain is real and you can earn money with it.
However,
your IP address and internet traffic will be shared with a network of unknown third parties.
And
your earnings are much lower than what is advertised. 
How much do earn with HoneyGain for every 1GB of traffic?
You earn about $0.3 per 1GB of shared traffic.
Keep in mind that,
even if your network is very fast you have unlimited internet data, it only uses a tiny portion of it and you are only paid for that.
How long does it take to get paid on Honeygain?
You can get paid once you earn a minimum of $20.
How long does it take to make $20 on Honeygain?
It depends on your country and the number of devices.
The website calculator shows a minimum earning of $18 for 2Gb of data per day:

Yet it seems the real numbers are way lower.
I let the application work for 3 days with a high-speed connection and here are the results:
As you can see,
I've earned around 750 credits in three days. Every 1000 credits are worth $1.
So,
my daily income was less than $0.3 which is approximately $9 per month.
I've also tried to turn on the content delivery but it was either on the queue or not available for the whole period.
In this Reddit post, some users are reporting getting their first payment in months or even years.
How do I withdraw money from Honeygain?
HoneyGain provides you with two payout methods: PayPal and Cryptocurrency.
Once you reach the minimum of $20, you can withdraw via PayPal. Your request should be processed in 2-3 business days.
Alternatively,
you can receive the money instantly via JumpTask token (JMPT) which is a cryptocurrency provided by their partner company, JumpTask.
If you choose to receive JMPT, you will also earn %50 more as a bonus.
Keep in mind though that,
JMPT is a cryptocurrency and its value may change over time. Also, you should pay some commissions and fees to exchange it for dollars.
What are the cons of HoneyGain?
If it's literally free money and it's legit, what's the catch?
Why not everyone is using it?
Simply because it's not as good as it sounds.
First of all,
it may not be totally safe to use it.
You are giving the HomeGain network access to your IP address. Depending on how the network is being used, this can be important.
In addition,
even if your internet speed is very fast, you will not earn much. It only uses a tiny portion of your internet bandwidth and it may take months to reach the payout threshold.
Lastly,
since the application has been removed from PlayStore, I strongly discourage you to use it on your android device.
It's also not a good idea to use it on iPhone because you should keep the application open all the time.
I don't think a few dollars a month is worth destroying the battery life of your phone.
HoneyGain reviews and complaints
With more than 7000 reviews and an average rating of 4.5 out of 5 on TrustPilot, it seems like people like HoneyGain in general.
However,
some reviews complain about the small amounts of revenue.
For example,
this user from Serbia is claiming to use the service for 6 months on 4 devices and earned a small amount of $16:

But considering that the amount of earnings depends on the demand of the traffic in the country, this could be because of low demand for that specific time.
In this Quora discussion, users have shared experiences in more detail saying the service is legit yet with limited income opportunities.
At this time, all of the complaints submitted on their Better Business Bureau(BBB) profile have been addressed and resolved.
In this Reddit post, some people have concerns about how their IP addresses and their data are being used.
Frequent questions about HoneyGain
Is HoneyGain a virus?
No. It is legitimate software. It has been in the business for a few years and its application is available and the App store.
If it was a virus, it would have been removed from the App store.
It has been removed from Google Play Store which is a serious red flag. At least, you should stay away from the android app.
Is HoneyGain a crypto
No. It is not crypto and it is an online service that allows you to earn money by sharing your internet connections and IPs.
But
you can withdraw using a cryptocurrency called JMPT.
They have a partnership with a remote work platform called Jump Task which has its own token (a cryptocurrency called JMPT).
How do I delete my HoneyGain account?
On the top right of the dashboard, you can go to your profile settings and click on the delete button: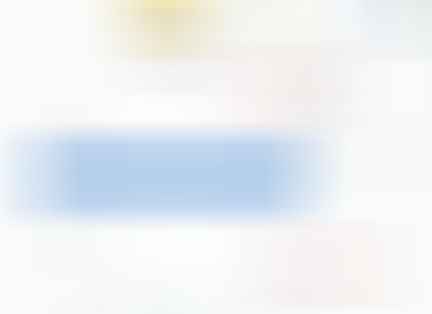 Then, you will receive an email to confirm.
By confirming the action, your account will be permanently deleted.
How trustworthy is HoneyGain?
It delivers what it offers.
But,
you have no control over how your IPs and data are being used by their network.
If that is something important to you, you should stay away from it.
Does HoneyGain work on mobile?
Yes, it works on any mobile device. The app is available both for Android and iPhone.
However,
at this time the Android application is removed from the PlayStore.
Is HoneyGain available for PC?
Yes, it is. You can use it on Mac, Windows, and Linux.
Can I use HoneyGain on iPhone?
Yes, you can download it from AppStore.
Just keep in mind that due to iOS policies the app only works while it is kept open.
Can I use HoneyGain on Android?
Yes, you can but it has been a while since that app has been removed from PlayStore.
You can download the APK file from HoneyGain.com though I strongly advise you not to do so as a few bucks are not worth it to risk your phone's security.
Summary of HoneyGain review
HoneyGain lets you earn passive income by sharing your internet
The minimum payout is $20
You can withdraw using PayPal or JMPT (a Cryptocurrency)
It is legit
Earnings are lower than advertised and it may take you months to cash out
You have no access to the network using your IP and traffic
For extremely low income and security risks, I don't use it and I don't recommend it to you
Most reviews on the internet are biased as they are sharing their referral links.
Personally, I'm not a fan of HoneyGain. I don't use it myself and I won't share a referral code with you.
But if you like to join, you can get a $5 welcome bonus with a coupon code on their website or an invite link.
If you are searching for a real opportunity to earn a passive income online, you should consider creating your own online business.
Remember,
free money doesn't exist.
It takes time and effort to create a solid online business that earns you passive income.
Check out my #1 training program.
What do you think about HoneyGain?
Have you ever used HoneyGain?
How much money have you earned with it?
Feel free to share your experiences or ask your questions. I'll get back to you as soon as possible.