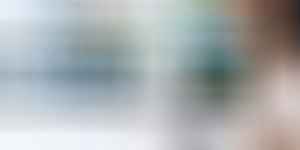 Is Survey Junkie a legit opportunity?
Does it worth your time?
You will find out in a few minutes.
First, let's watch their official ad on YouTube: (It worth watching because you will see Cute cats and dogs)
httpssss://youtu.be/qRL5LuVkQfU
Do not go to the advertised URL before reading this review.
In a few minutes, you will find out the truth about this program.
You can skip the full review and read the short summary here.
Let's begin.
What is Survey Junkie?
It is a website owned by Blue Media Ventures, Inc that allows you to earn money by sharing your opinions with market research companies. They have started their business more than 10 years ago.
You can earn money and get paid by doing online surveys using their platform.
Their service is limited to residents of the United States, United Kingdom, Australia, and Canada. If you are older than 18 and living in one of these countries, you can create an account. It is free and you don't need your credit card for it. Once you create an account, you can start participating in surveys that you are qualified for.
Inside SurveyJunkie
Let's take a look at the member's area.
Here are the registration steps
After you enter your email, a step by step process asks for your zip code, birth date, etc.





After completing these steps, your registration is complete and you can access the member's area.
Here is how the dashboard looks like:

Every 100 points (PTS) equals to $1.
As you complete the surveys you earn PTS points and you can redeem them for cash through PayPal or gift cards when you earn at least 1000 points (PTS) equal to $10.
You must create a PayPal account in order to redeem your points.
If you earn more than a certain amount of money, they ask for your social security number for tax reporting purposes.
Activities
Inside your dashboard, you can choose the types of activities that you like to participate in:




As you can see, each activity has a relatively high reward.
But
Each one is only available once a month or less.
High reward surveys are rarely available. That's a rule in the survey world.
The help center
The help center is very user-friendly with a clean design.
The FAQ section is very clear and includes almost all answers you may look for:

If you can't find the answer to your question, you can ask it from the support team.
Survey Junkie is known to have a good customer service and they will probably respond to your email fast.
Is SurveyJunkie Legit?
It has been around for a couple of years and there is nothing suspicious regarding their business.
They have also improved their system recently which is a good sign. You can't find a major unsolved complaint about them.
So
SurveyJunkie is definitely not a scam and it is legit.
Is it safe to use it?
Yes, it is safe. The only concern is the possibility of misusing your personal information by third-parties.
Therefore,
I strongly suggest to create a new email address and use that one for completing surveys.
Generally, It's better to not using your personal information.
Sometimes they bombard you with too many offers that can be really annoying.
If you take a close look at their privacy policy, you can see that they can share your information in connection with a partial or total sale of their asset which is a little bit concerning because you never know who is going to buy their assets.
On the other hand,
their privacy policy may change over time.
As a general rule, to stay on the safe side, do not share your main email address nor your phone number with survey sites.
Here, is a snapshot of their third-party sharing rules in the privacy policy section:

As you can see, they are explicitly declaring in the terms of service that they may sell their assets totally or partially.
This is not very unusual with survey companies. At the end of the day, they are all making a profit from the data they are gathering.
But, if you are sensitive about your personal data, you should stay away from them as much as possible.
Is Survey Junkie a Real Opportunity?
Yes and no.
Yes, because it is legit and real. You can earn a few dollars in your spare time using their survey system.
No, because your earning opportunity is very limited and you cannot rely on it as a second source of income.
Keep in mind that:
The money you can earn by doing online surveys can never replace your main income.
You cannot find any hack or magic to boost your rewards and you should spend a lot of time to earn a few dollars each day. You can usually earn something like 0.5$ to 3$ per survey and each survey takes between 10 to 30 minutes of your time.
The truth is that:
High-paying surveys are not available most of the time.
Survey Junkie Reviews and Complaints
More than 8,000 Survey Junkie reviews are submitted on TrustPilot.
88% of those reviews are 4-star and 5-star reviews.
Here you can see a few of them:


Survey Junkie was able to create a good buzz in the survey world.
Also, at the time of writing this review, I couldn't find any major complaints about them.
19 complaints are submitted to the Better Business Bureau (BBB) and it seems that all of them have been resolved so far.
How to Delete a Survey Junkie Account
If you are already a member and are looking for a way to delete it, here is the official guide from SurveyJunkie help center:

According to this, you should contact the support and ask them to delete your account.
Summary of SurveyJunkie review
Let's summarize the review:
Survey Junkie is a legit website
It has been in the business for rather a long time
It is only accessible to the residents of the United States, United Kingdom, Australia, and Canada
You can earn points by doing online surveys and redeem them for cash when you reach the $10 threshold
Your earning opportunity is very limited
You can earn a little extra cash but you can never earn an income using this website
In short
If you do online surveys for while, you will find out that it's a total waste of time!
You can use your time much wiser and invest it to create a long-term business instead of earning tiny rewards.
The good news is that:
We are living in a time that starting an online business and earning passive income is simpler than ever before.
I've got even more good news for you:
I'm part of an online community which can help you start your own business.
It gives you all the tools and supports you need.
Best of all,
It is completely free to start.
Sounds cool?
Check out our all-time favorite program here:
Check Out Our Top-Rated Program Here
What Do You Think About Survey Junkie?
Did you find this Survey Junkie review helpful? Have you ever had an experience with SurveyJunkie or other survey sites?
Share your thoughts and stories with us.
If you have any questions, ask in the comments! I will happily come back and answer as soon as I can.
Share this review with your friends. Let's make the internet a safer place.

Name: Survey Junkie
Website: surveyjunkie.com
Owners: Blue Media Ventures, Inc.
Costs: Free!
LEI Rating: 4 out of 5
Scam or Legit:

Legit!

Is it recommended?

No!