Name: Coffee Shop Millionaire
Website: httpsss://coffeeshopmillionaire.com/
Owners: Anthony Trister
Costs: From 37$
LEI Rating: 2.9 out of 5 | Scam or Legit: Legit | Is it recommended? No!
---
If you've spent any time looking around the internet for easy ways to make money online, you've probably heard about Coffee Shop Millionaire. It has a great name, for starters. It evokes the image of happily raking in millions of dollars while you just sit and drink a latte at your favorite coffee shop.
That's, of course, what it's meant to do. The entire system is intended to make it look easy to become a millionaire. But does Coffee Shop Millionaire actually work? Or is it yet another online money-making scam? Or, like most of these money-making schemes, does it work well for some people and flop for others?
Here's everything you need to know about Coffee Shop Millionaire:
What Is It?

Coffee Shop Millionaire is among the "internet marketing" breed of get-rich-quick-online schemes. It claims to teach people how to become effective internet marketers, through a number of online lessons and modules. It is specially intended to help people who work with affiliate programs drive people to their affiliate blogs and then to click on their links, but it's broad enough to encompass just about any kind of money-making endeavor that requires a large amount of traffic to the landing page or website where the actual money is being made.
The first warning sign appears when:
They make it sound really easy—you should be able to do it while sitting in a coffee shop. Leave the cubicle behind and spend your days hanging out in your favorite local joint.
Remember,
making millions has been never easy! These kinds of promotions are designed to build false hope in you so, you buy the product. As simple as it sounds!
What Does It Offer?
Some of the major things offered by CSM are:
"Cash Machines" training that covers topics such as video marketing, email marketing, and local marketing. These are valid business models and they work in general but the downside is that you will find little information on implementing these models and if you are new to this industry, it might be hard for you to run a successful campaign relying just on these pieces of information.
"The 21k Secrets" training available in three parts. These are good training, but it's far away from what they claim it to be! CSM claims that you can make 21k in a short time without having a product or a big list! This is not true cause it simply is not possible to do that if you are starting your online journey. (At least to my knowledge! )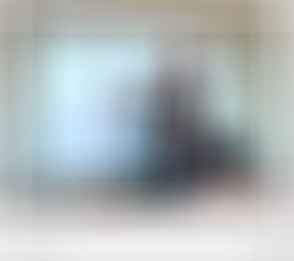 "Million Dollar Lunch Secrets" training series. You can find valuable information in this part. The level of training is intermediate and higher.
Some other pieces of training are: "VIP training", "Interviews", and "Tech Tutorials".
It's important to notice that:
An upsell for an 8-week training called "Six Figures Secrets Club" pops up right after you join that will cost you an addition of 297$ to get access to.
They are not upfront about the domain and hosting costs!
After you join, they will offer you hosting solutions that will cost you more than 100$ depending on the service you choose.
They also offer website creation service for an unnecessarily high price. These are WordPress sites with low-quality contents and they do not worth the price.
I don't see why should you pay for it when you can create a beautiful website for free and fill it with unique high-quality content.
The last thing to mention in this section is that some of the information and features offered for the money are woefully out of date at this point.
How Much Does It Cost?
The price starts at $37 per month, with a number of additional features which are more expensive. There are many annoying upsells showing up, right after you join.
Many members report having to pay more than $400 for additional costs after they join.
Does It Work? Is It a Scam?
In short, Coffee Shop Millionaire is not a scam—not in the traditional sense. There are no reports that anyone is actually making a million dollars using what this website has to offer, but there are some people who are making money.
Those are usually the people who were willing to invest not just the $37 the website advertises, but the hundreds of dollars for features like website building and "membership clubs" and hosting—all of the things that you actually need in order to make the system work.
It's not a scam, but it is a little slimy. Almost all of the genuine reviews online are negative and the entire system is clunky, out of date, and frankly not anything you couldn't find for free from other venues.
Pros And Cons
Pros
There is a relatively low cost to get started.
They provide lots of resources. Some of their training materials are really good and they worth 37$.
The website and its proprietor, Anthony Trister, are also relatively upfront about how much money people actually make with the program and how much work it involves.
Cons
In order to really start earning money, you have to invest much more than $37 a month.
There are lots of complaints from previous members on the web.
Very little support is available to users.
Charging a lot for hosting plans and for creating a website for you. Considering you can create a website for free using new technologies, it's a little bothering.
Most of the positive reviews written about this website come from the original launch of this system, for which most reviewers approach probably were more promotional rather than 100% honest.
Despite its name, very few of even the most successful members are actually millionaires. In fact, it's probably that only Anthony Trister is making a million dollars off of Coffee Shop Millionaire.
Conclusion
This internet marketing program is legit with some good training resources and relatively small price for starting, however, it has lots of upsells and besides the good content provided, there are actually few guides on implementation details that are not good especially for those who are new to this business.
If you have the time and money for trying it, be aware of their upsells before you join. But if you want to stick with a solid program that provides training, support, tools, and 1-on-1 mentoring that is also free to get started, check out our all-time favorite program.