Are you ready to read a realistic guide on affiliate marketing income potential? At the end of this article, you will understand why some marketers are making enormous amounts of money while others are making average incomes and you will learn powerful ways to maximize your profits as a marketer and achieve the highest income levels.
Money Should Not Be The Main Focus
Many marketers do the same mistake and they focus on their income as the most important factor of their business but, as all professional marketers agree, it is wrong!
Why?
Because, in this business, money is a result of adding value to your customers and if you really want to do a great business in your niche, you should focus on how much value you are adding to your market.
The good news is:
If you find ways to add more value to your market, money will come with it and not only you will see a great boost in your income, but also it will make you feel great because you are doing your business in the most ethical way.
This way you are also building a positive reputation that increases your chances for more profits in the future from the same happy customers.
According to Forbes:
Gartner Group statistics tell us that 80% of your company's future revenue will come from just 20% of your existing customers. "Forbes"
That's why it is highly important to earn their trust if you want to be a successful marketer.
The Potential Is Unlimited!
Now that you know money comes from adding value to people's lives and you have the right mindset, let's talk about the potential income of affiliate marketing.
It's exciting to know that:
Like any other online business, the potential income for affiliate marketing is almost unlimited and that is simply because in the online world you are not physically limited and if you design a profitable funnel, you can scale it big.
We've estimated a couple of super affiliates income more than 50,000$ approximately by spying on their traffic strategies and calculating their net profits.
And here are some statistical data you might be interested in:
In the 2013 Affiliate Summit, 3.3% of the participants claimed to have an annual income of more than 500,000$ and 15% claimed to have an annual income in the range of 100$ – 500$ from affiliate marketing.
In the same event, about 39% of participants claimed to have an annual income of less than 5,000$.
"Source: canadiansinternet"
Of course,
The majority of marketers are not making that much money and it's natural because most marketers are not well-trained and they have not the proper knowledge.
Since this article is about potential income and how to reach the highest possible income, our main focus is not on average income and it is on how to reach the maximum potential income.
In the rest of this post, we are going to talk about how you can increase your income to its highest potentials as an affiliate marketer.
Organic Traffic Is A Goldmine
Advertising costs are increasing day by day and if you don't know how to effectively use advertising as an affiliate marketer, you may even lose big dollars instead of making a profit.
With that being said, the best way to start earning a decent income as a marketer is to benefit from the organic traffic.
I know,
There are some other ways to get traffic to your website, but those methods are just additional ways to increase.
They can be very helpful when you have an online business up and running, however, you can not build a solid business only based on that traffic.
On the other side, organic traffic is a solid, consistent and long-term way to get traffic and to grow your business.
This is crazy that:
At the time of writing this post, Google alone processes more than 3.5 billion searches per day and Facebook has more than 1.4 billion monthly active members!
"Source: internetlivestats"
You are now able to imagine how much traffic you can potentially attract from search engines and social media networks organically.
Stock tips, weather reports, fishing advice, or whatever the niche market that you are attempting to become the go-to site for, you can attract organic visitors by providing high-quality content.
Sites with more traffic simply generate more income, and to bring in those interactive visitors who make affiliate marketing pay, the content should impress visitors so, they come back to your website from time to time.
By creating the quality content that your readers are looking for, you are providing the information they need and you are adding value to their lives. The next step of adding value is by offering a related top-notch product that is also where you can earn profits as a result.
Traffic Is Not Everything
Of course, the more traffic coming through a site, the more chances an affiliate marketing strategy has to work its magic but traffic is not the only factor that determines your income.
But what is the other important factor?
It's CR standing for "Conversion Rate". Imagine thousands of visitors come to your site and none or very few of them become a customer… That is not a good scenario, is it?
Your ability to optimize the CR of your funnel plays a major role in your profits. You can simply double, triple or even quadruple your income with the same amounts of traffic, simply by increasing the number of your website visitors converting to customers.
So, to reach the maximum potential income as an affiliate marketer, you should optimize the Conversion Rate of your funnel and you can achieve it by understanding your customers, their needs, their demographics, and by offering them what they are looking for at a reasonable price.
Affiliate marketing relies on how well an entrepreneur keys into the demographics of their product, as well as the programs they put in place to generate funds.
A visitor who has seen results in previous interactions, whether it be a coupon offer, a fun gaming app through an entertainment advertisement, or information they found useful, will be more likely to click through another revenue stream.
This repeat audience begins to build a confident trust in the message being communicated. In order to do this, a site must have a worthy material.
Quality information, coupled with branded graphics and interactive elements such as valuable click-throughs, fresh content, and niche specific benefits such as proven expertise are what drive return traffic and turn visitors into a reliable income stream.
For affiliates, volume, therefore, becomes a tandem with the value-inducing affiliate marketing.
Another way to increase your CR is to build a long-term relationship with your customers through email marketing campaigns.
How?
By offering something valuable and gathering your potential customer's e-mail addresses in return. Then, giving them quality content, discounts, etc, and treating them with respect.
Most people check their inboxes regularly and if you convince them you can help them, they will read your messages and you will have the opportunity to build a good relationship with your customers.
Remember,
A one-time visitor may click once, but a loyal viewer can prove the sky is the limit for interaction.
Affiliate Marketing Is A Source Of Passive Income
Active income is the income you earn for performing a service. This type of income is limited to your time and energy.
Passive income means to earn an income for things that you are not actively involved with. Unlike the active income, this type of income is not limited to your time and energy.
Driving earnings from a rental property is an example of passive income.
Affiliate marketing income is a source of passive income, that means you can create a profitable business once and earn revenue from it for life!
You can always work on getting more traffic, increasing your conversions, etc in order to increase your income but as long as a campaign is live, you will receive profits.
Scaling Profitable Campaigns Makes You Unstoppable
After building a profitable affiliate marketing business, you have two options for scaling your campaign and increasing your income to its highest potentials.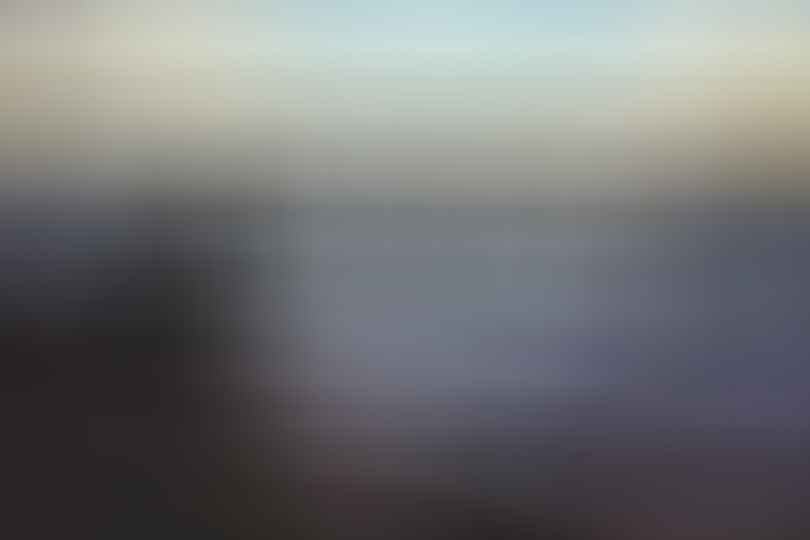 1. Creating something viral
If you create something viral with your brand on it, you will receive an enormous amount of visitors and your income will increase extremely.
For example in blogging niche, if you create a tool that every blogger needs it, and give it away for free but with a condition that they should share it using social media before using it, chances are that lots of your target audience will share your tool and thousands will know your brand and will visit your website without spending a huge budget on traffic.
2. Advertising in big scale
The next option for scaling your business and reaching the highest income potential as an affiliate is to spend a huge budget on advertising and buy targeted traffic, but there are some important things you should be taking care of in this case:
First and most important thing is to:
Measuring your ROI.
ROI stands for return on investment and it means how much money you earn on every dollar you spend.
For example, if you spend 1000$ on advertising and earn 1500$ your net profit is 1500$-1000$ = 500$ and your ROI is 500$/1000$ = 0.5 or 50%.
As long as your ROI is positive you can spend more and more on advertising and increase your profits.
The next important thing you should take care of when you're advertising on a big scale is split testing different campaigns with low budgets and only scale the most profitable ones.
Split testing is a powerful method to maximize your profits not by guessing what people want but by getting real feedback from them.
This is how it works:
Imagine you are in the photography niche and you are not sure which title of "Secrets of Photography" or "Art of Photography" is better for the title of your ad. The fact is that you can not know which title will get more exposure unless you test both of them with small budgets.
let's say you run two different campaigns of A and B with 50,000 impressions for each of them and the cost of each campaign is 50$.
Assume in the A campaign you advertise with "Secrets of Photography" title and in the B campaign with "Art of Photography" title. (Everything else should be the same in both campaigns because we just want to understand which title is more effective. )
If for example 100 people click on your ad in the A campaign and 75 people click on your ad in the B campaign it means the cost for every visitor to your site from campaign A is 0.5$ and in the same factor in campaign B is 0.66$ or about 30% more than what it was in A.
In huge scales, 30% can be a fortune! I don't think anyone wants to lose that kind of money! Do you? 🙂
Even if the advertising is on a pay-per-click basis, the same calculation can be applied to the final Conversion Rate and by testing different campaigns you can choose the one with the highest CR.
In order to maximize your profits, you can split test every major changeable factor such as image, copy, headline and… in your funnel before scaling.
You might be wondering:
Professional marketers usually split test almost on every critical aspect of a running campaign before scaling it.
Split testing is a sure path to lower risks and more profits…
I hope you enjoyed this article as much as I enjoyed writing it for you and I can't wait to hear your comments. Feel free to ask your questions.
If you want to learn more about how to maximize your profits, you can look at our #1 ranked program here. It's an online community where you can learn about affiliate marketing, network with other affiliates, get help from professional marketers and more.
Talk soon,
Let's Earn It